Tune The Thrill of Embarkation
Download as ABC · PDF
Play MIDIPlease make it stop
PauseResume
N.B. MIDI is a terrible way to learn a fiddle tune!
I wrote this in 2020 to celebrate the birth of my first granddaughter, Andie. Obviously: babies love 7/8, don't they? Seriously though, as time signatures go, 7/8 divided 2-2-3 has got so much forward momentum, I pictured Andie sort of half toppling over herself as she ran down the gangplank into life. And yes, I know that's disembarkation. Stop being so pedantic.

To continue the theme of sevens, each part has seven bars: three bars repeated then a seventh bar to round it off. If you strip away the variations and frills, the underlying melody is very simple.

Hear me playing the tune on my Bandcamp page, mostly on mandolins and viola, I think.
© 2020 Ben Paley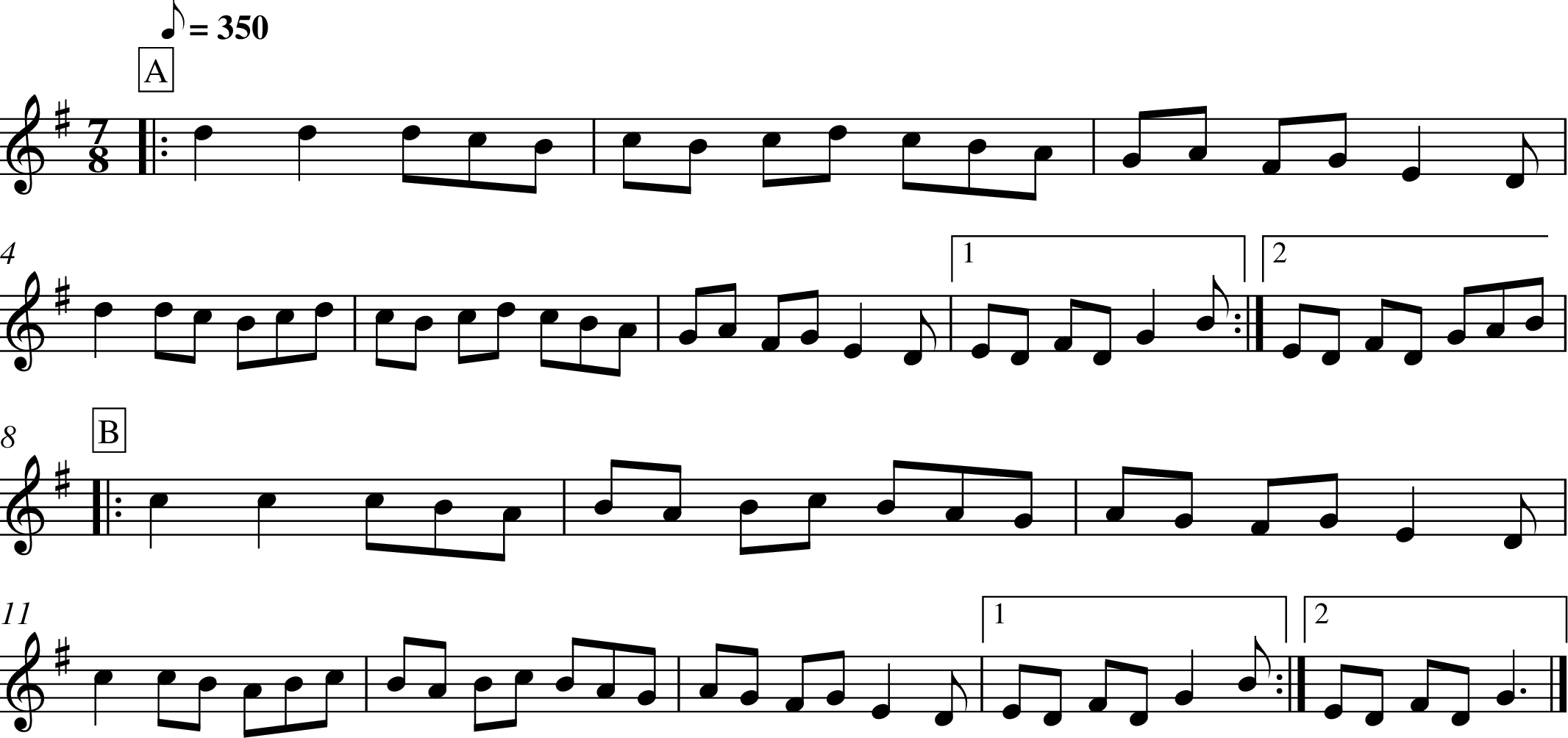 Generating the image...
Recordings:
Ben Paley, "Notes from the Skirting Board", 2020
ShowHide ABC