Tune Joe Cooley's Reel
Download as ABC · PDF
Play MIDIPlease make it stop
PauseResume
N.B. MIDI is a terrible way to learn a fiddle tune!
There's hardly anything to say about this tune, beyond that it is a magnificent example of a certain kind of Irish reel: brimming with energy yet lending itself to all sorts of subtle variation.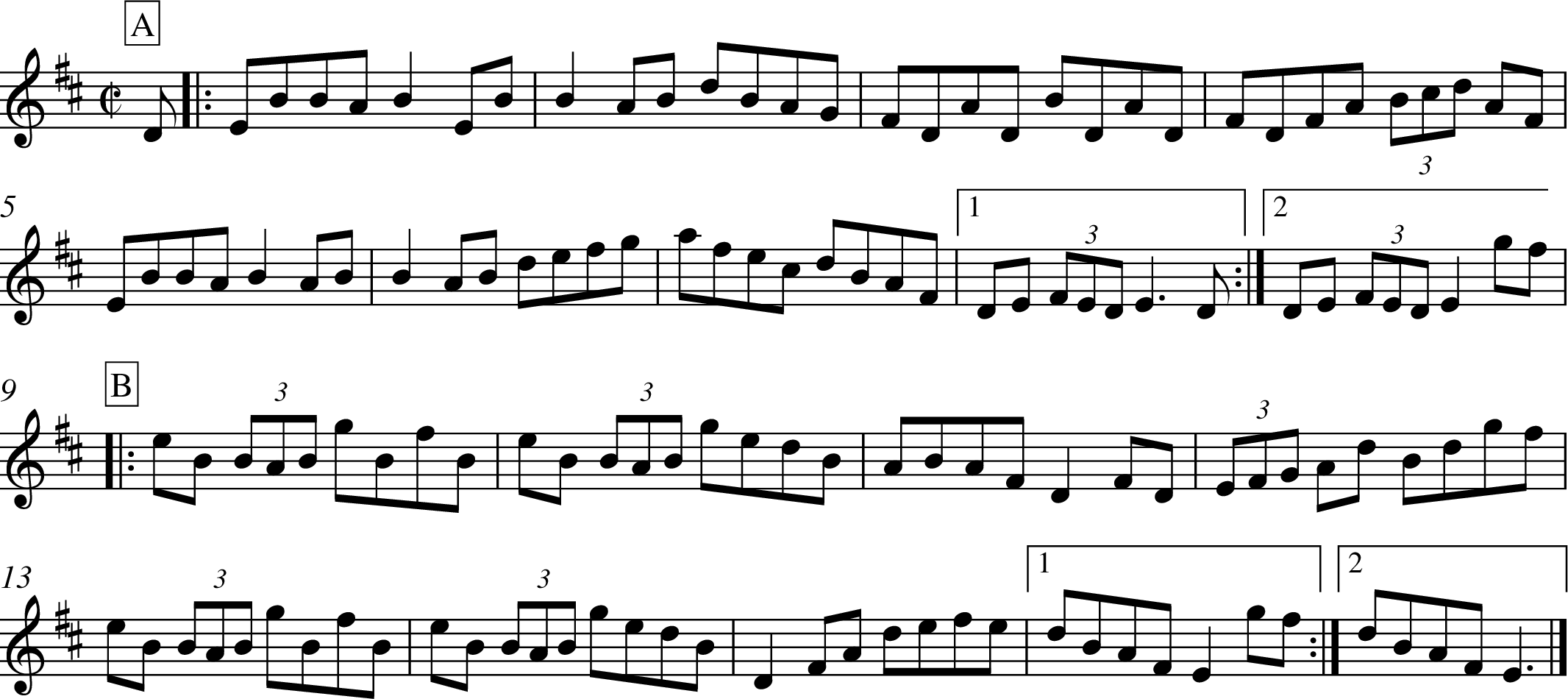 Generating the image...
ShowHide ABC