Tune Hell Frozen Over
Download as ABC · PDF
Play MIDIPlease make it stop
PauseResume
N.B. MIDI is a terrible way to learn a fiddle tune!
The MIDI doesn't play it, but the D.C and FINE markings are supposed to let you know that the last time through the tune you should finish up by playing the first bar again.

I wrote this tune to represent the devil in a theatre piece I was involved in. My idea was to combine a Scandiavian tonality with a Balkan kind of rhythm — it may have come out more as pastiche, but I think it worked pretty well in the play.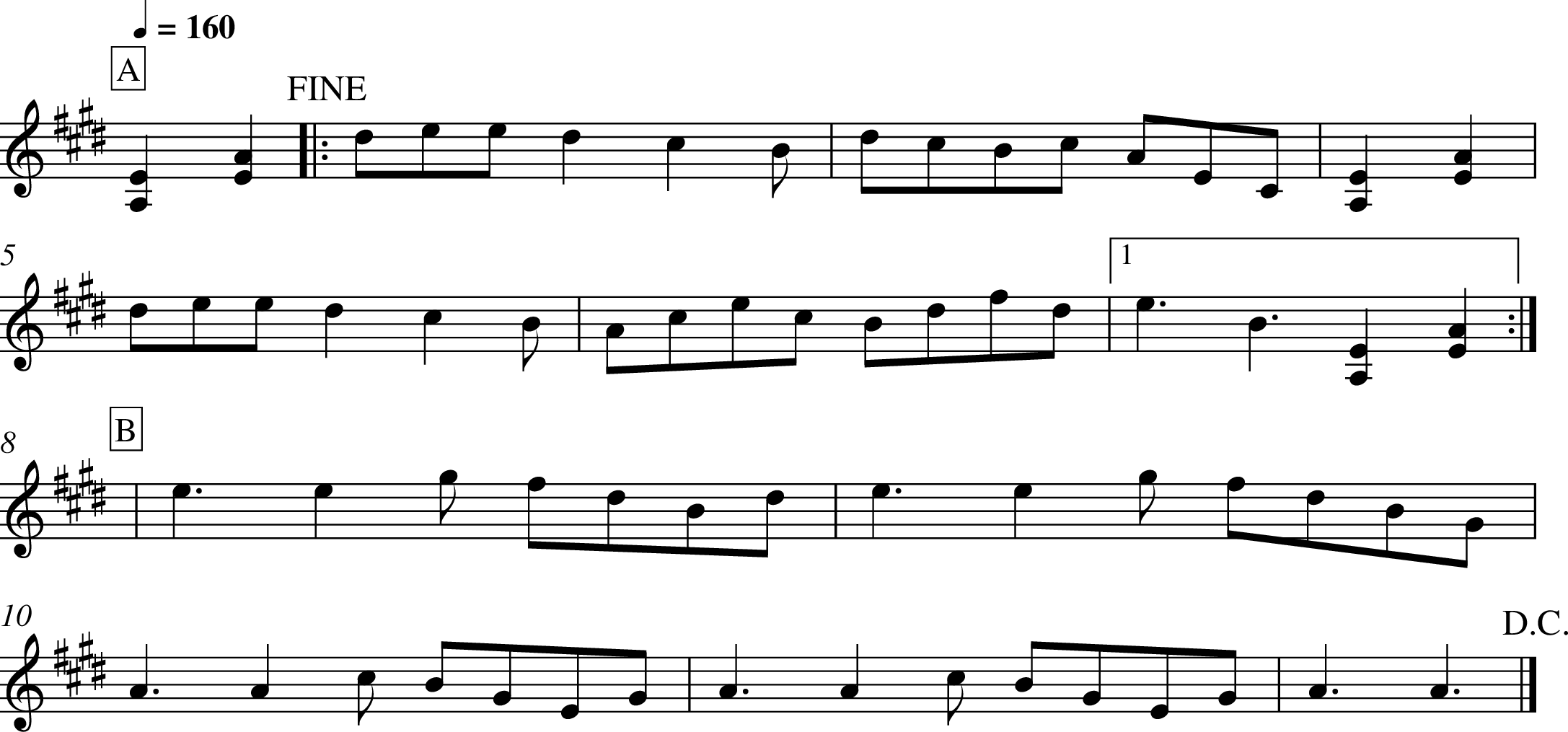 Generating the image...
Recordings:
Ben Paley, "Hell Frozen Over", 2022
ShowHide ABC