Tune The Little Yellow Dog Came Running Through The Meeting House
Download as ABC · PDF
Play MIDIPlease make it stop
PauseResume
N.B. MIDI is a terrible way to learn a fiddle tune!
This is a perennial crowd-pleaser. It works fast and slow, yee-haw or contemplative, or anywhere inbetween.
Trad arr. © 2013 Ben Paley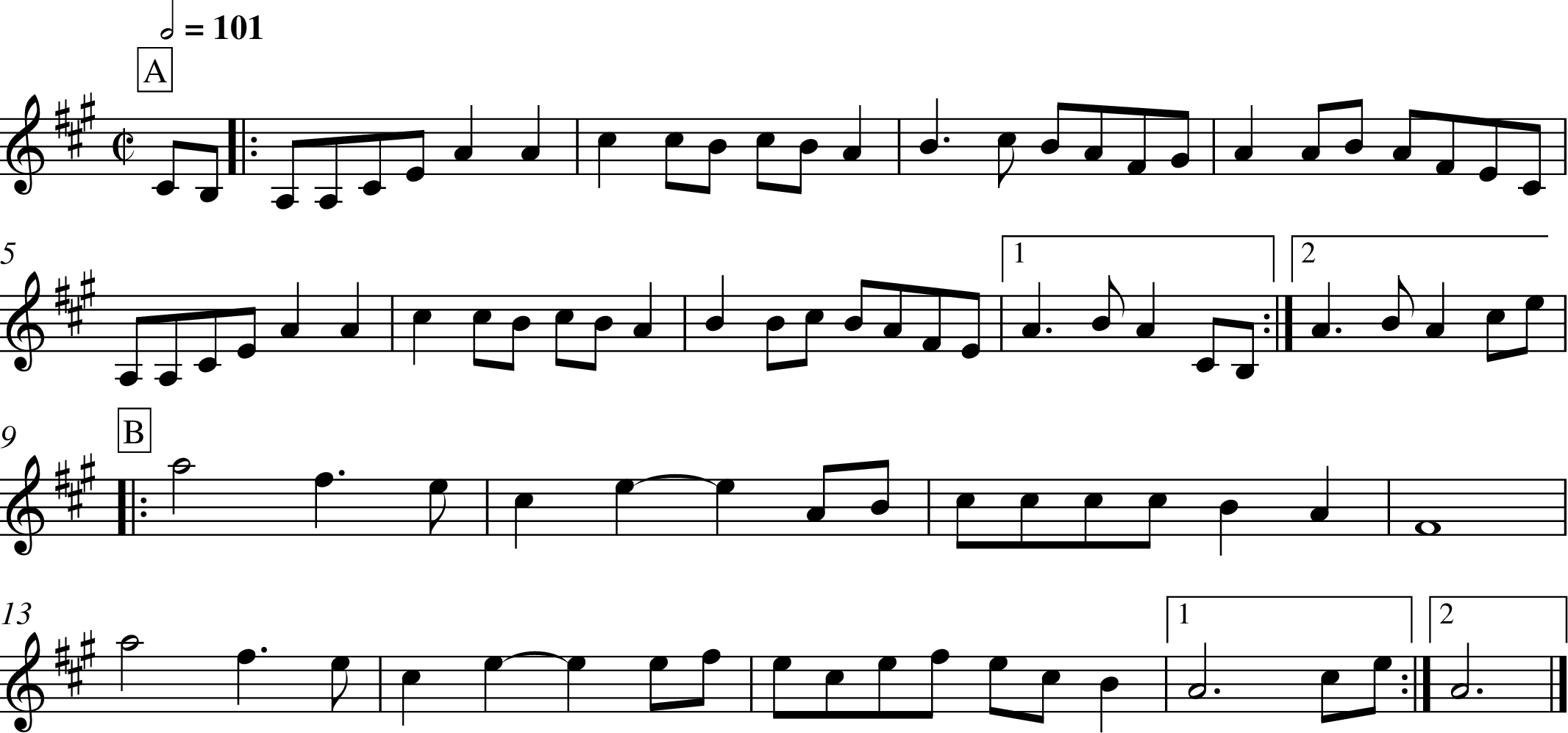 Generating the image...
Recordings:
Rayna Gellert, "Ways of the World", 2000
ShowHide ABC