Tune Sullivan's Hollow
Download as ABC · PDF
Play MIDIPlease make it stop
PauseResume
N.B. MIDI is a terrible way to learn a fiddle tune!
This Mississippi tune is named after a famously rough part of the state. I got it from Freeney's Barn Dance Band on County's "Mississippi String Bands" compilation, recorded in 1930. It's also on my album, Homunculus Mellitus.
Trad arr. © 2018 Ben Paley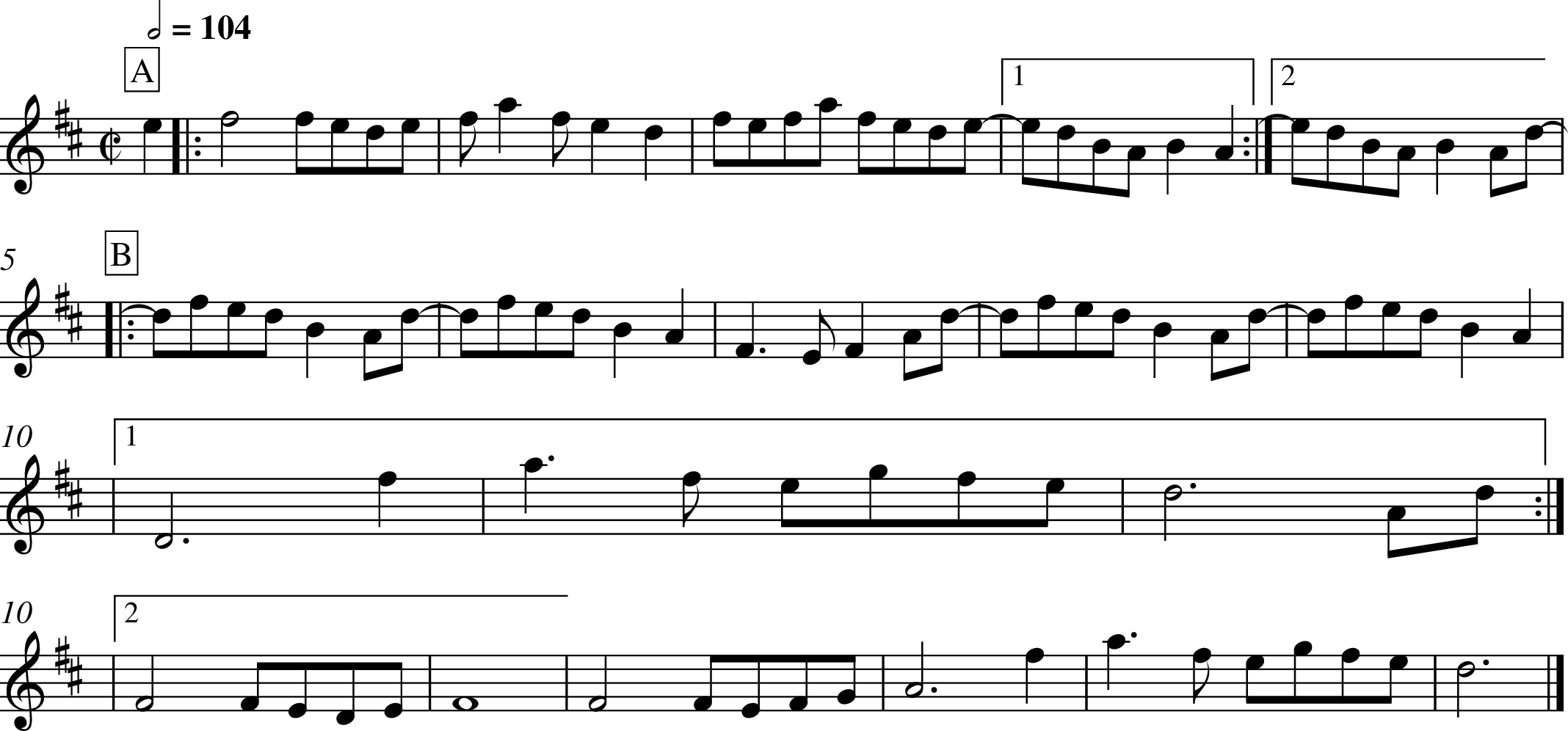 Generating the image...
Recordings:
Freeney's Barn Dance Band, "Mississippi String Bands Vol. 2", recorded 1930
Ben Paley, "Homunculus Mellitus", 2019
ShowHide ABC