Tune Roulette
Download as ABC · PDF
Play MIDIPlease make it stop
PauseResume
N.B. MIDI is a terrible way to learn a fiddle tune!
From the Mississippi Possum Hunters' 1935 recording. Hear it on County's "Mississippi String Bands" compilation, or on my album "Homunculus Mellitus". I changed the name of the tune because I found out that its original name could be considered offensive.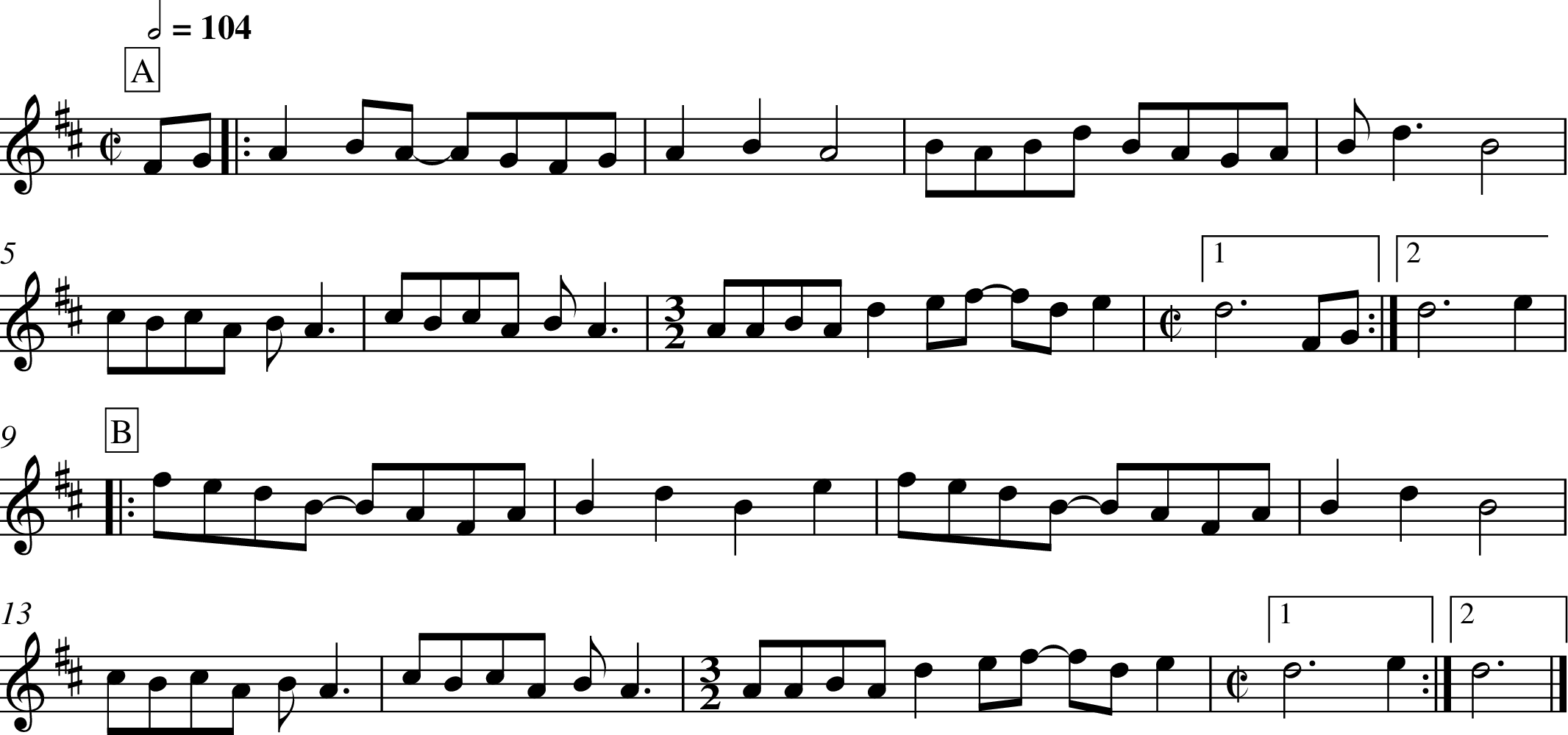 Generating the image...
ShowHide ABC