Tune Sheep Shelled Corn by the Rattling of his Horn
Download as ABC · PDF
Play MIDIPlease make it stop
PauseResume
N.B. MIDI is a terrible way to learn a fiddle tune!
I learnt this from my father, Tom Paley. I don't know where he got it, but it seems fairly well-known. Great name though, eh?
Trad arr. © 2021 Ben Paley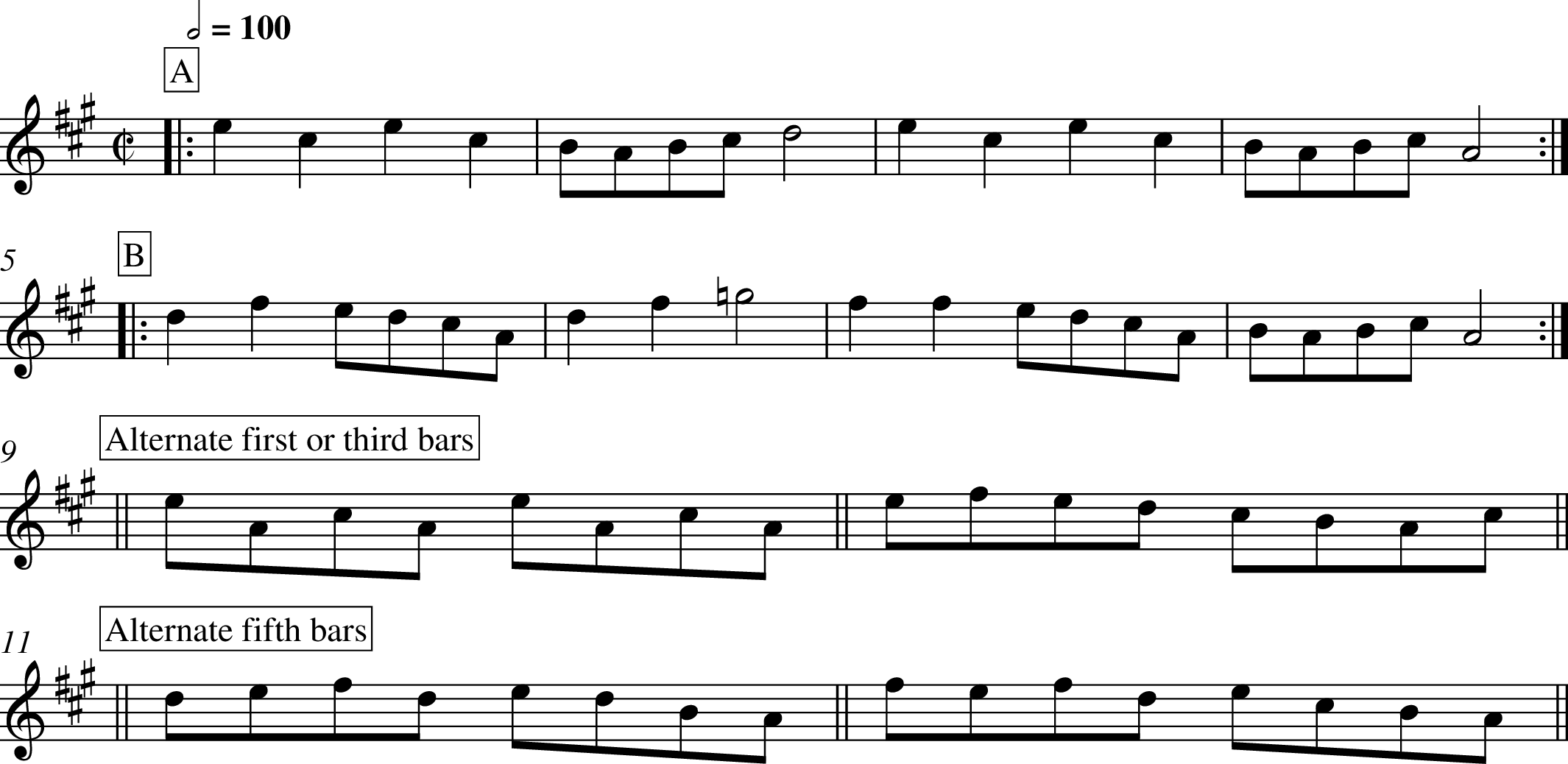 Generating the image...
ShowHide ABC