Tune Adventslåten av Gustav Jernberg
Download as ABC · PDF
Play MIDIPlease make it stop
PauseResume
N.B. MIDI is a terrible way to learn a fiddle tune!
Also known as:
"Advent Tune" by Gustav Jernberg
For some reason I mistook this tune for a really long time, and called it "Polska efter Karl Lindblad". That was a mistake. I'm very sorry for any confusion I've caused, not least to myself!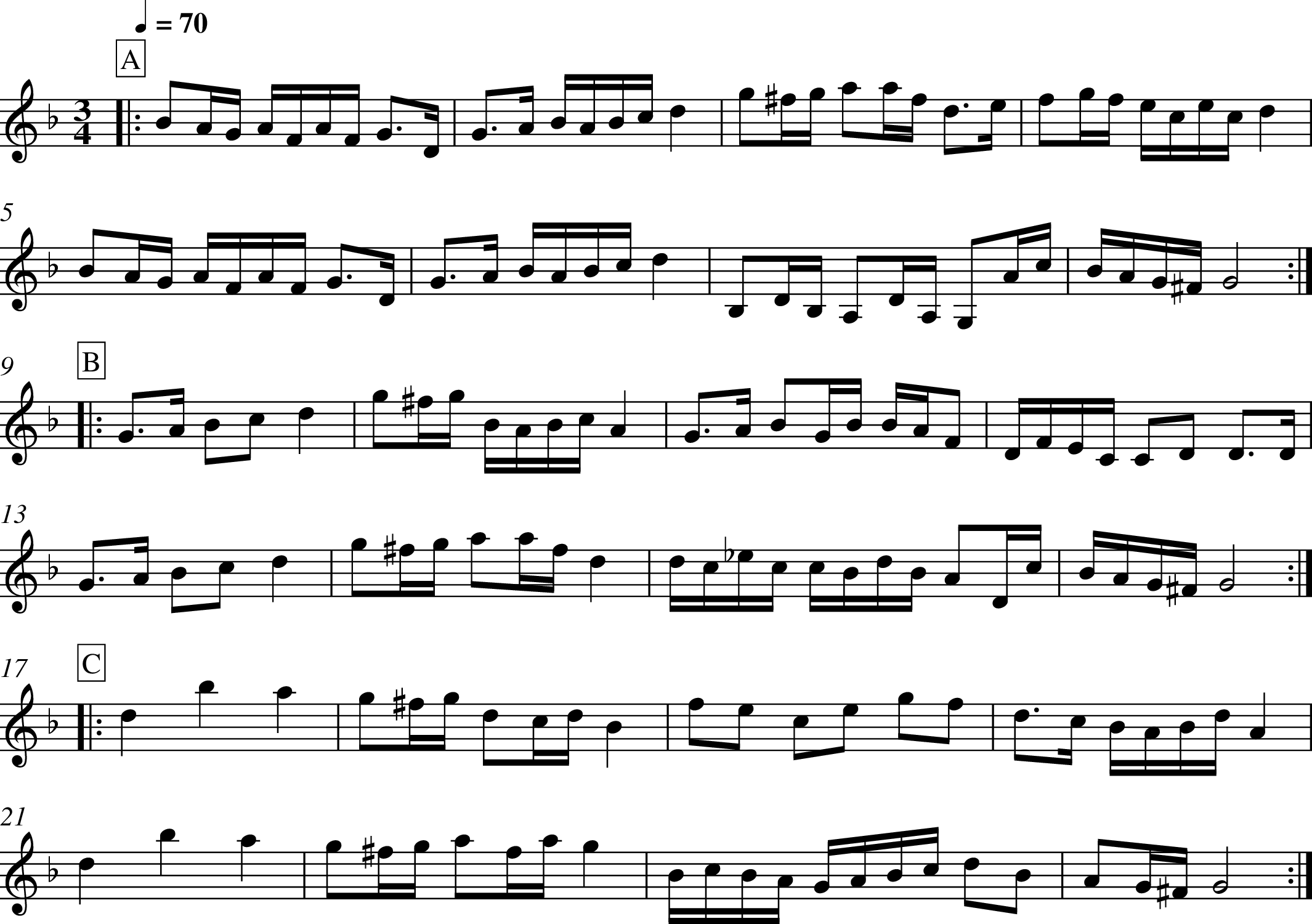 Generating the image...
Recordings:
Sven Ahlbäck & Anton Jernberg, "Gästriketon", 1981
ShowHide ABC