Tune The Perfect Camping Holiday
Download as ABC · PDF
Play MIDIPlease make it stop
PauseResume
N.B. MIDI is a terrible way to learn a fiddle tune!
The rhythm is inspired by Armenian music. It goes 3-2-2-3 | 3-2-2-3 | 3-2-2-3 | 3-3-2-2 — Note that the last bar in the pattern is different.

I played it with Tab Hunter on our 1999 album "dolor ipse". You can purchase a download here: https://benpaley-fiddle.bandcamp.com/track/the-perfect-camping-holiday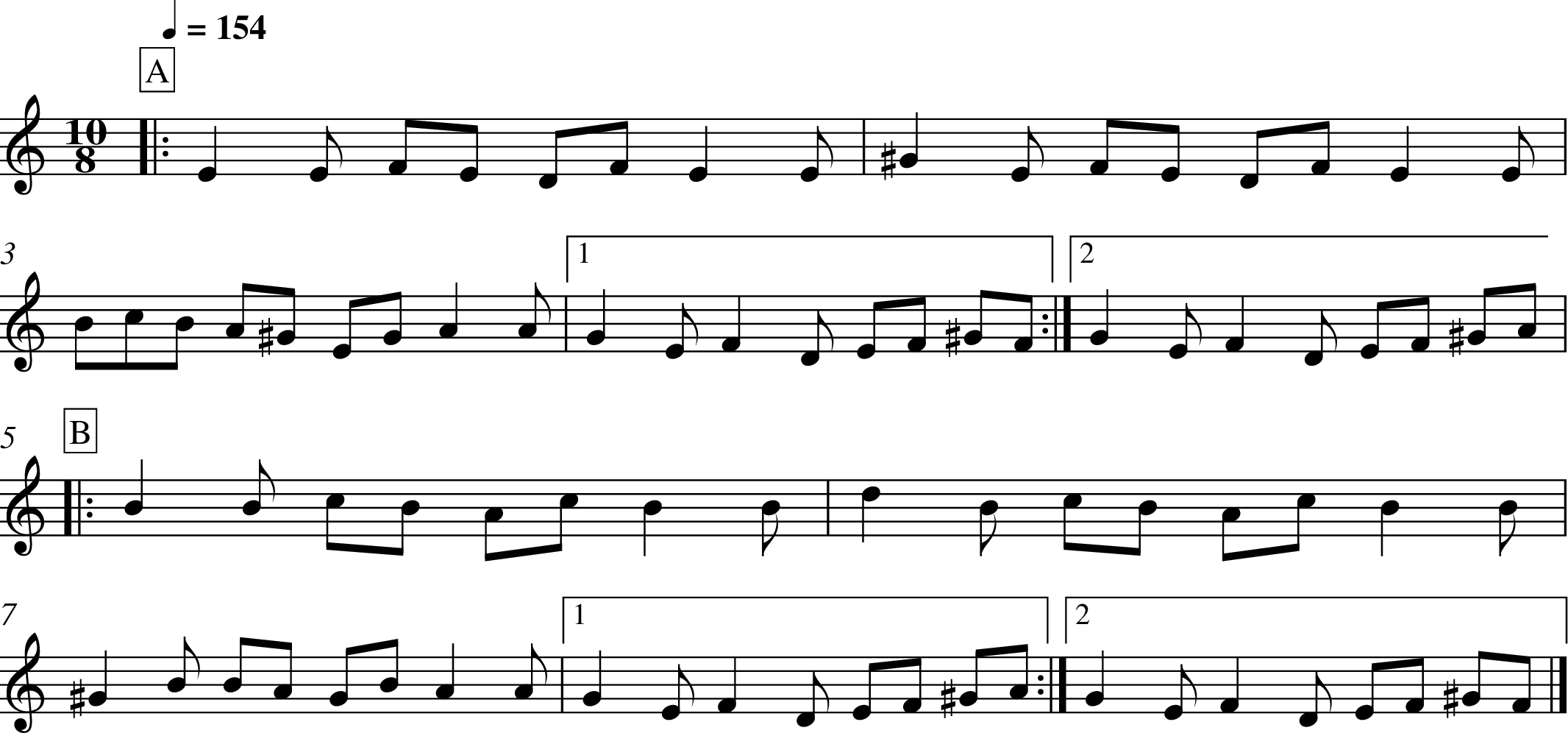 Generating the image...
Recordings:
Ben Paley and Tab Hunter, "dolor ipse", 1999
ShowHide ABC