Tune Glory In The Meeting House
Download as ABC · PDF
Play MIDIPlease make it stop
PauseResume
N.B. MIDI is a terrible way to learn a fiddle tune!
I learnt Glory in the Meeting House from my dad, Tom Paley. I think one of us misremembered it, because it's usually a three-part tune in E. It's widely known from the playing of Kentucky fiddler Luther Strong.
Trad arr. © 2019 Ben Paley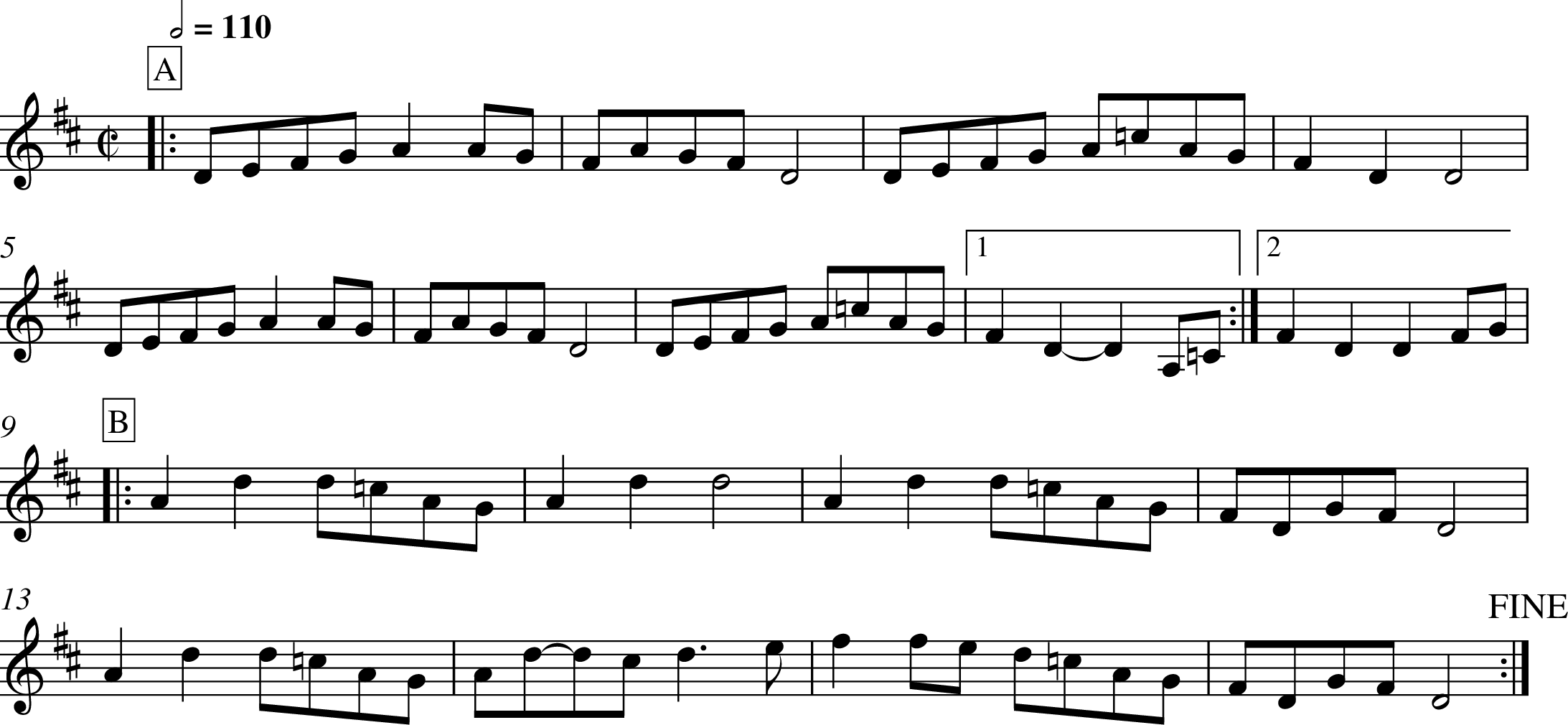 Generating the image...
ShowHide ABC