Tune Flop-Eared Mule — complicated
Download as ABC · PDF
Play MIDIPlease make it stop
PauseResume
N.B. MIDI is a terrible way to learn a fiddle tune!
A bit more complicated... something like you might actually play it for a dance.

NB: In the alternative B part, there are no repeats, and the last bar is short.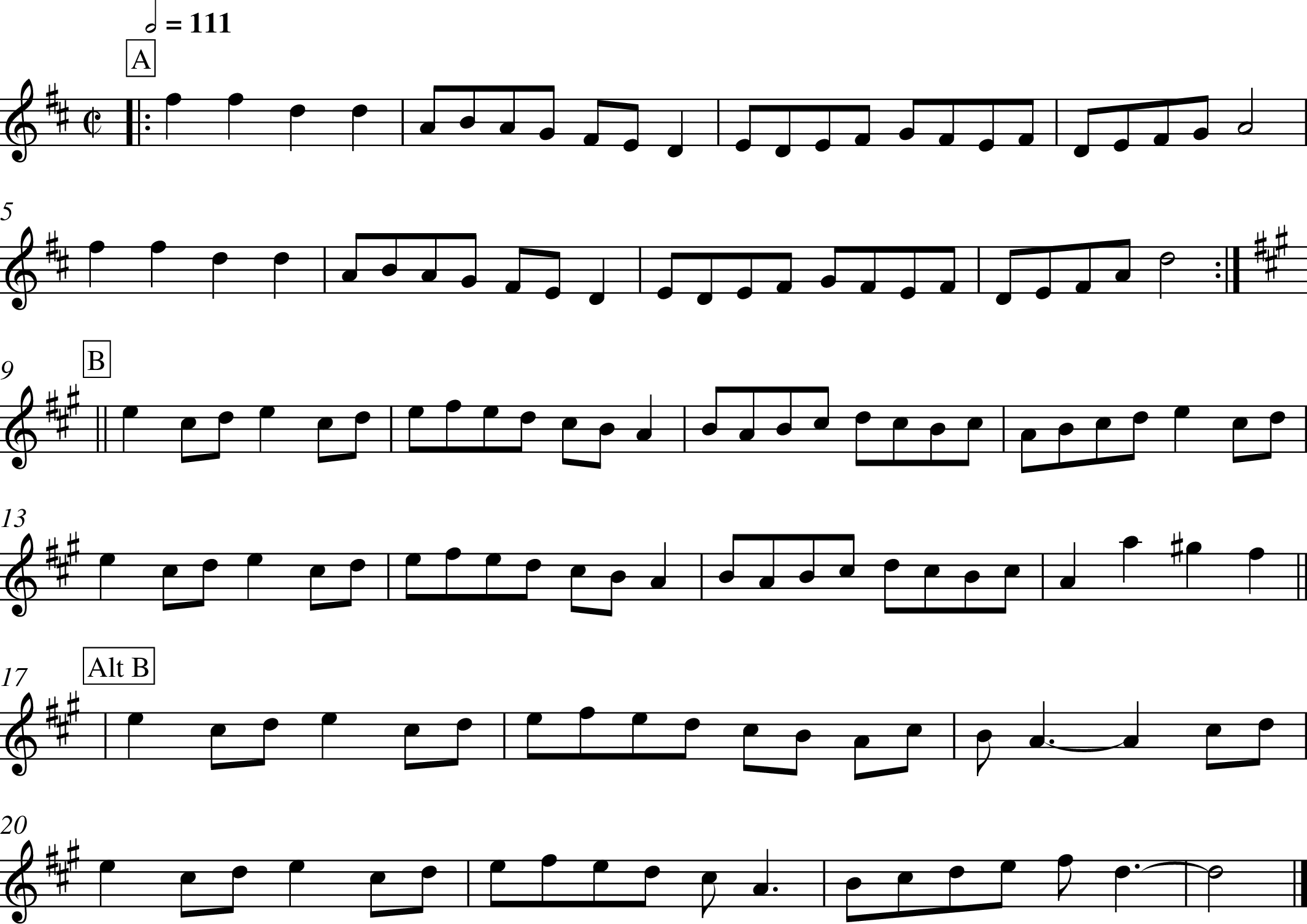 Generating the image...
ShowHide ABC