Tune The Maid In The Meadow
Download as ABC · PDF
Play MIDIPlease make it stop
PauseResume
N.B. MIDI is a terrible way to learn a fiddle tune!
It's just a great tune! I particularly love the subtle and understated version on Yvonne Casey's 2004 album, "Yvonne Casey".
Trad arr. © 2022 Ben Paley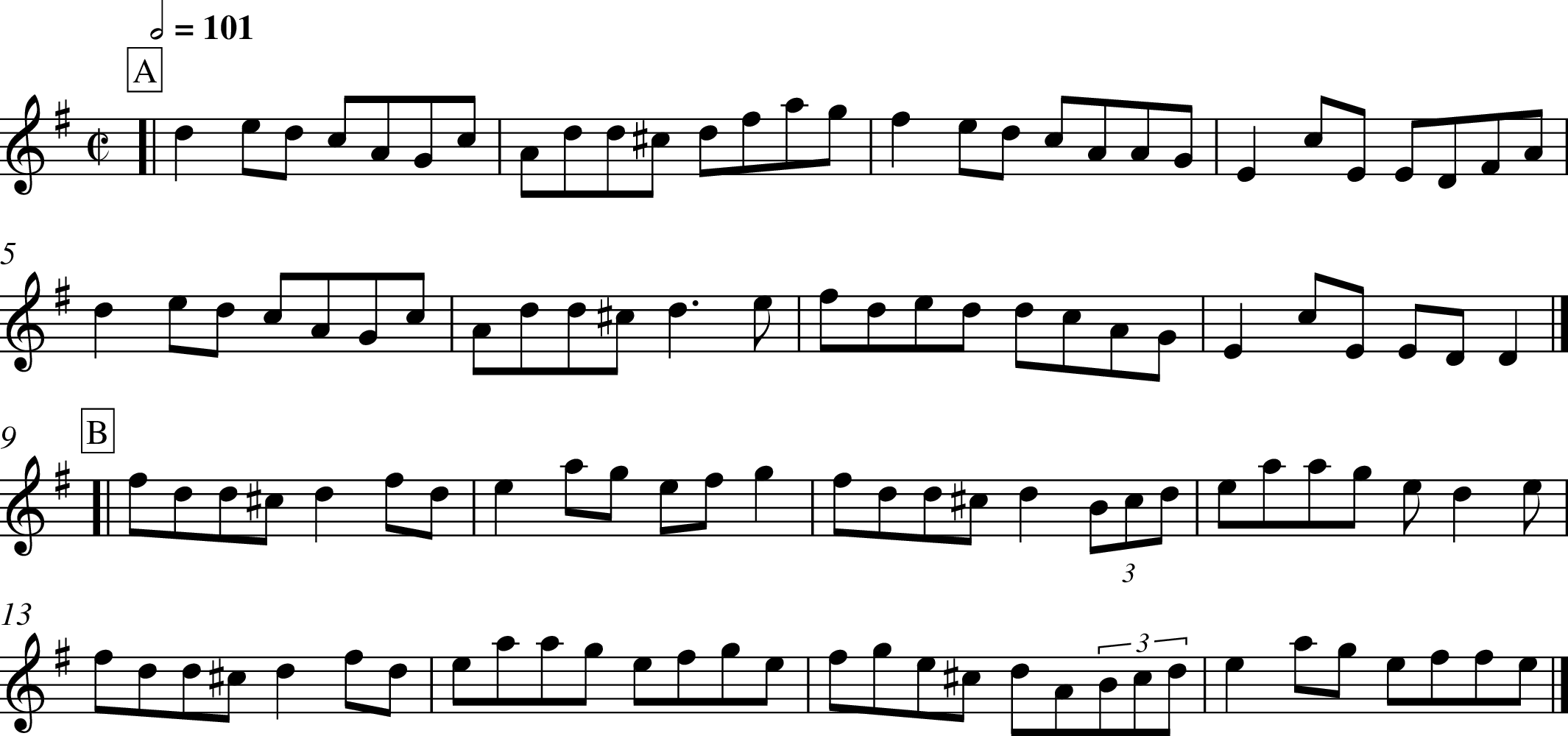 Generating the image...
Recordings:
Yvonne Casey, "Yvonne Casey", 2004
ShowHide ABC