Tune Rolling River
Download as ABC · PDF
Play MIDIPlease make it stop
PauseResume
N.B. MIDI is a terrible way to learn a fiddle tune!
I had this version from the 1978 album "Ship in the Clouds" by Andy Cahan, Laura Fishleder and Lisa Ornstein. Their source was a Library of Congress recording, which the Traditional Tune Archive says is a version of "Tennessee Wagoner" played by African-American musicians John Lusk (1889-1969, fiddle), Murph Gribble (banjo) and Albert York (guitar) and recorded for the Library of Congress in September 1946 at Campaign, Tennessee by Margot Mayo, Stuart Jamieson and Freyda Simon.

"Lusk's grandfather had been trained as a slave fiddler in New Orleans, and John had a reputation as an outstanding square dance fiddler in a multi-county region. The first strain is repeated ad lib by Lusk before proceeding to the 2nd strain, and sounds more like a 'vamped' variation on five notes than a developed melody".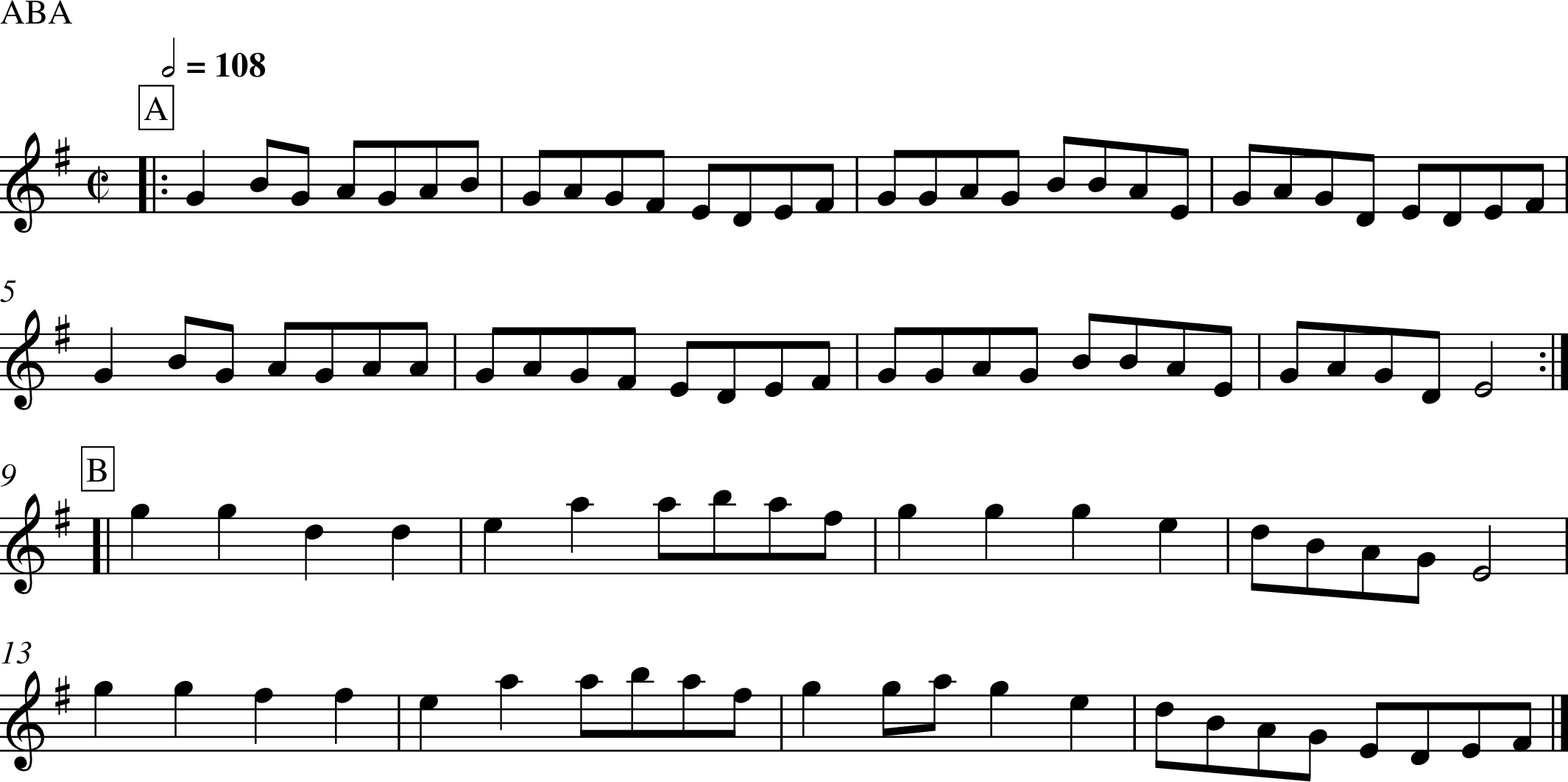 Generating the image...
Recordings:
Andy Cahan, Laura Fishleder and Lisa Ornstein, "Ship in the Clouds", 1978
ShowHide ABC