Tune Vals efter Carl Johann Björklund
Download as ABC · PDF
Play MIDIPlease make it stop
PauseResume
N.B. MIDI is a terrible way to learn a fiddle tune!
Also known as:
Waltz from the playing of Carl Johann Björklund
If you can find it, listen to the 1979 album "Värmlandslåtar" [Fabo SLP 33118] by Bo i Rannsätt and Bengt Lindroth. Their version of this tune is wonderful.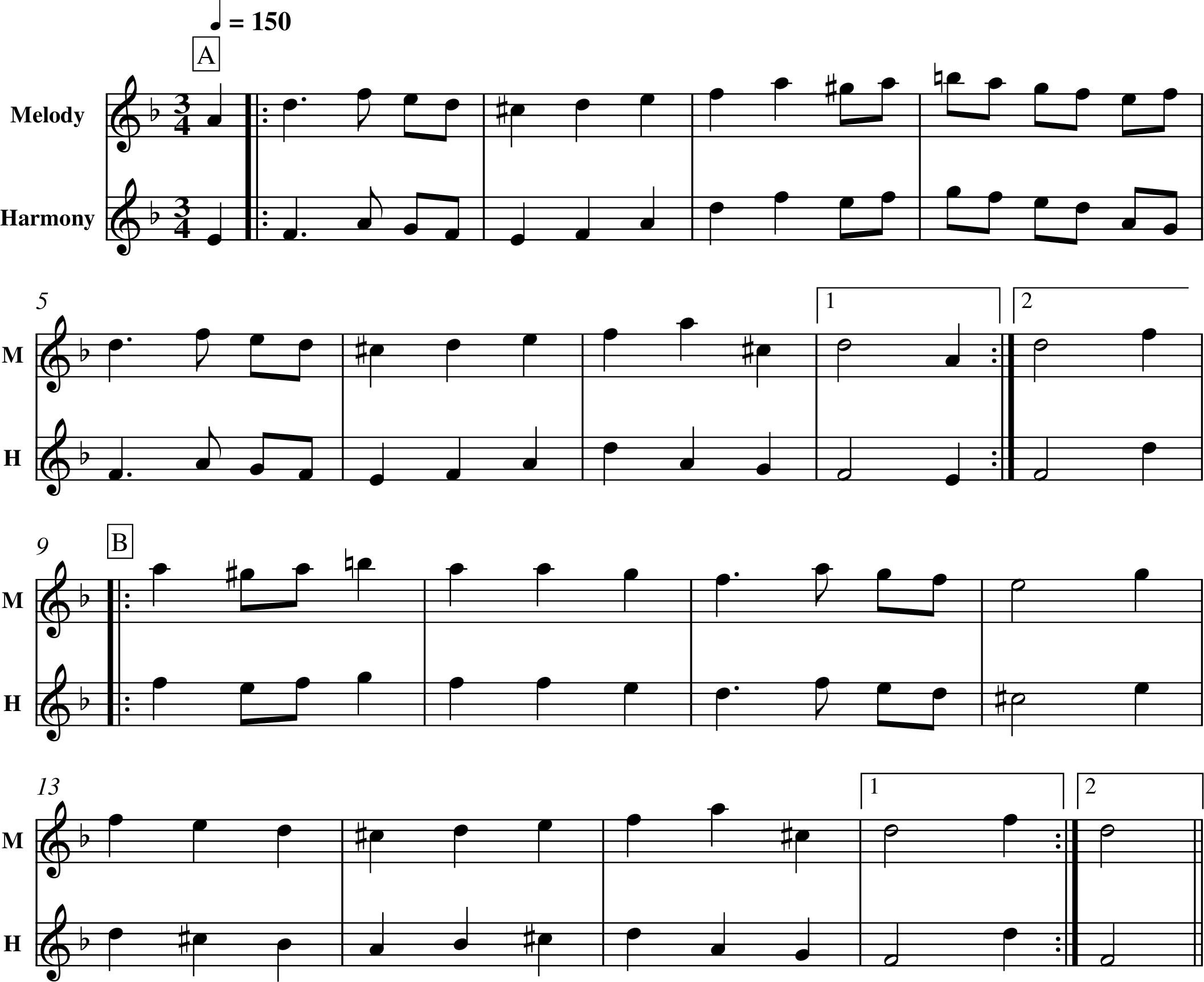 Generating the image...
Recordings:
Bo i Rannsätt and Bengt Lindroth, "Värmlandslåtar" [Fabo SLP 33118], 1979
ShowHide ABC