Tune Avalon Quickstep
Download as ABC · PDF
Play MIDIPlease make it stop
PauseResume
N.B. MIDI is a terrible way to learn a fiddle tune!
I had this tune from my father, Tom Paley, who had it from Narmour and Smith's 1930 recording. You can hear it on Vol 1 of County's "Mississippi String Bands" compilation.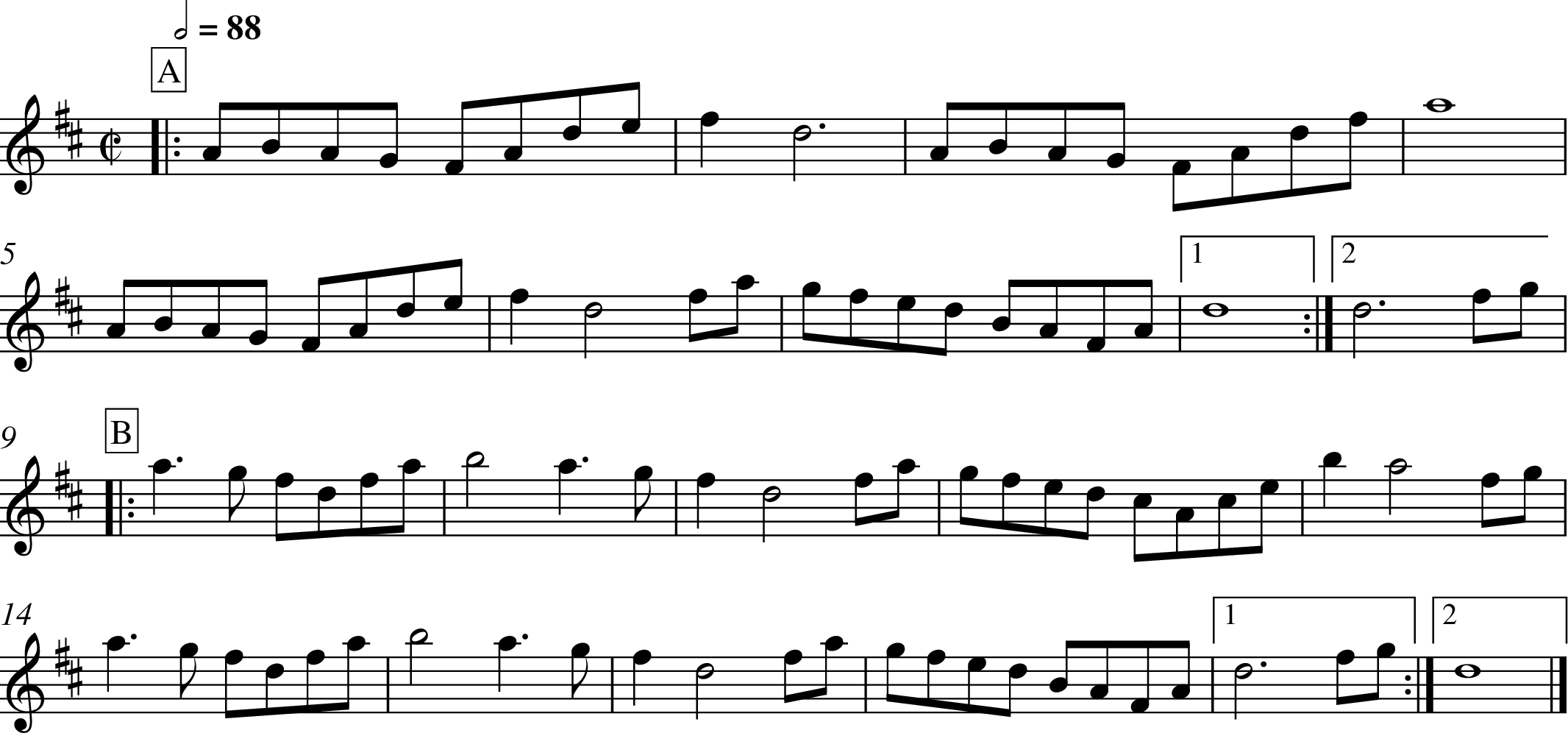 Generating the image...
Recordings:
Narmour and Smith, "Mississippi String Bands, Volume 1"
ShowHide ABC