Collection Tunes I wrote
Download this collection as ABC · PDF
Hell Frozen Over
The Perfect Camping Holiday
The Shooting Star
Gills Brudpolska
The Thrill of Embarkation
The MIDI doesn't play it, but the D.C and FINE markings are supposed to let you know that the last time through the tune you should finish up by playing the first bar again.
I wrote this tune to represent the devil in a theatre piece I was involved in. My idea was to combine a Scandiavian tonality with a Balkan kind of rhythm — it may have come out more as pastiche, but I think it worked pretty well in the play.
Recently I recorded a slightly sketchy version
available on a little EP
with another tune I wrote around the same time.
The rhythm is inspired by Armenian music. It goes 3-2-2-3 | 3-2-2-3 | 3-2-2-3 | 3-3-2-2 — Note that the last bar in the pattern is different.
I played it with Tab Hunter on our 1999 album "dolor ipse". You can
purchase a download here on my Bandcamp page
.
This tune is for my wife, Sam Carroll.
I wrote this tune for the wedding of Tab Hunter and Gill Emerson in 2002.

In terms of the engraving, I wish the first-and-second time bars didn't do that weird nesting thing. There's a bug in either abcm2ps or in abc2midi, I think, since making the tune right in one breaks it in the other. Alternatively, there's a way around this which I haven't found yet.
I wrote this in 2020 to celebrate the birth of my first granddaughter, Andie. Obviously: babies love 7/8, don't they? Seriously though, as time signatures go, 7/8 divided 2-2-3 has got so much forward momentum, I pictured Andie sort of half toppling over herself as she ran down the gangplank into life. And yes, I know that's disembarkation. Stop being so pedantic.
To continue the theme of sevens, each part has seven bars: three bars repeated then a seventh bar to round it off. If you strip away the variations and frills, the underlying melody is very simple.
Hear me playing the tune on my Bandcamp page
, mostly on mandolins and viola, I think.
© 1992 Ben Paley
© 1992 Ben Paley
© 1992 Ben Paley
© 2002 Ben Paley
© 2020 Ben Paley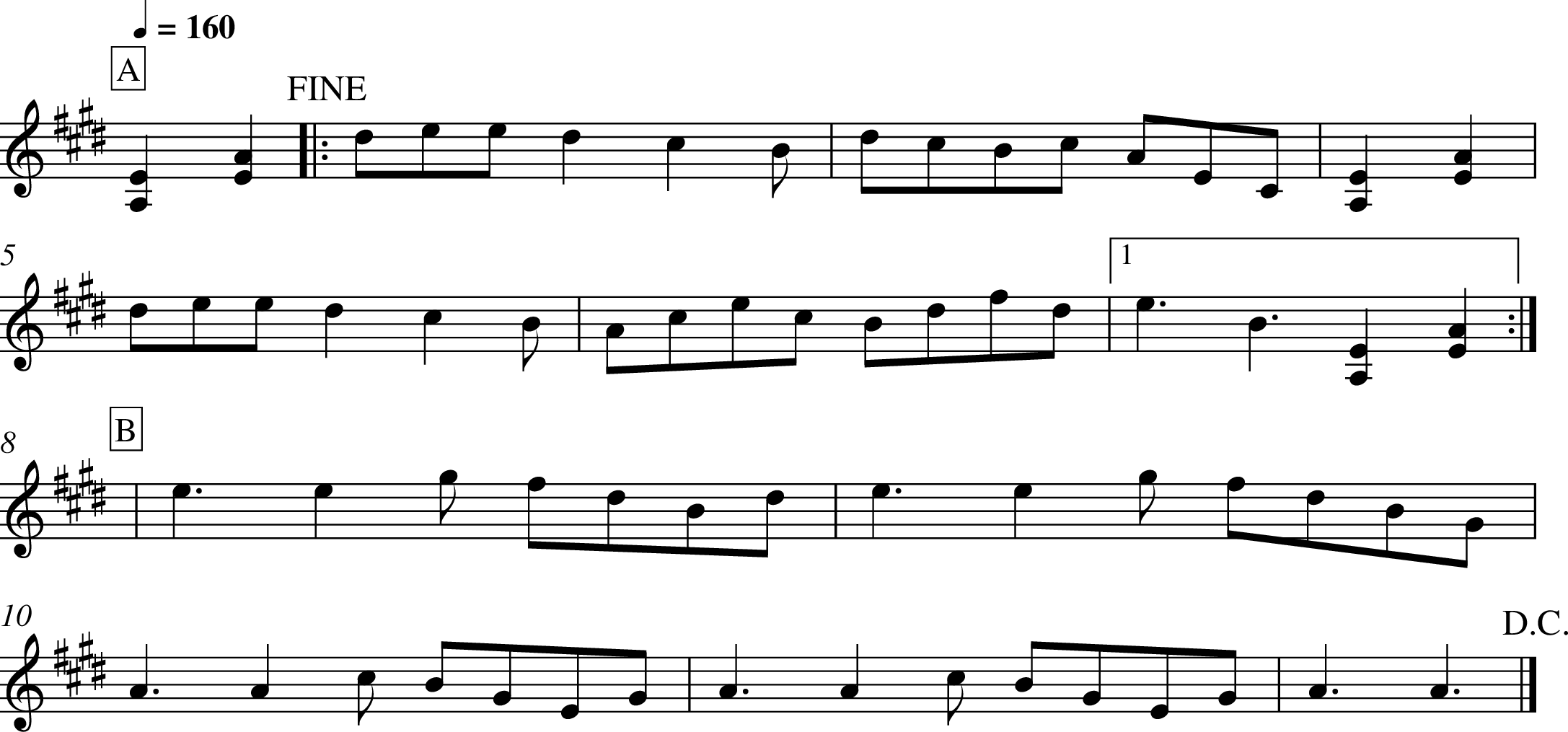 Generating the image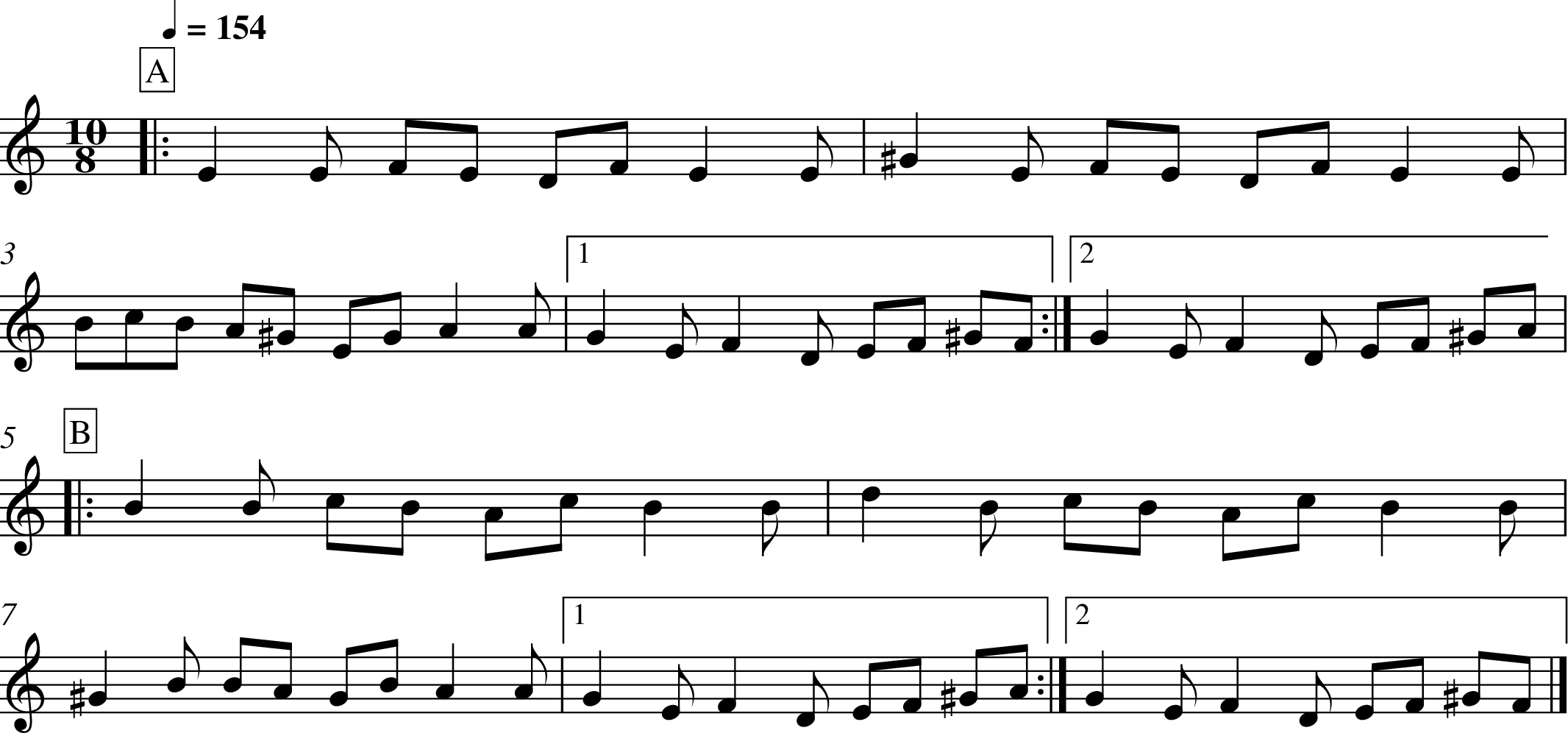 Generating the image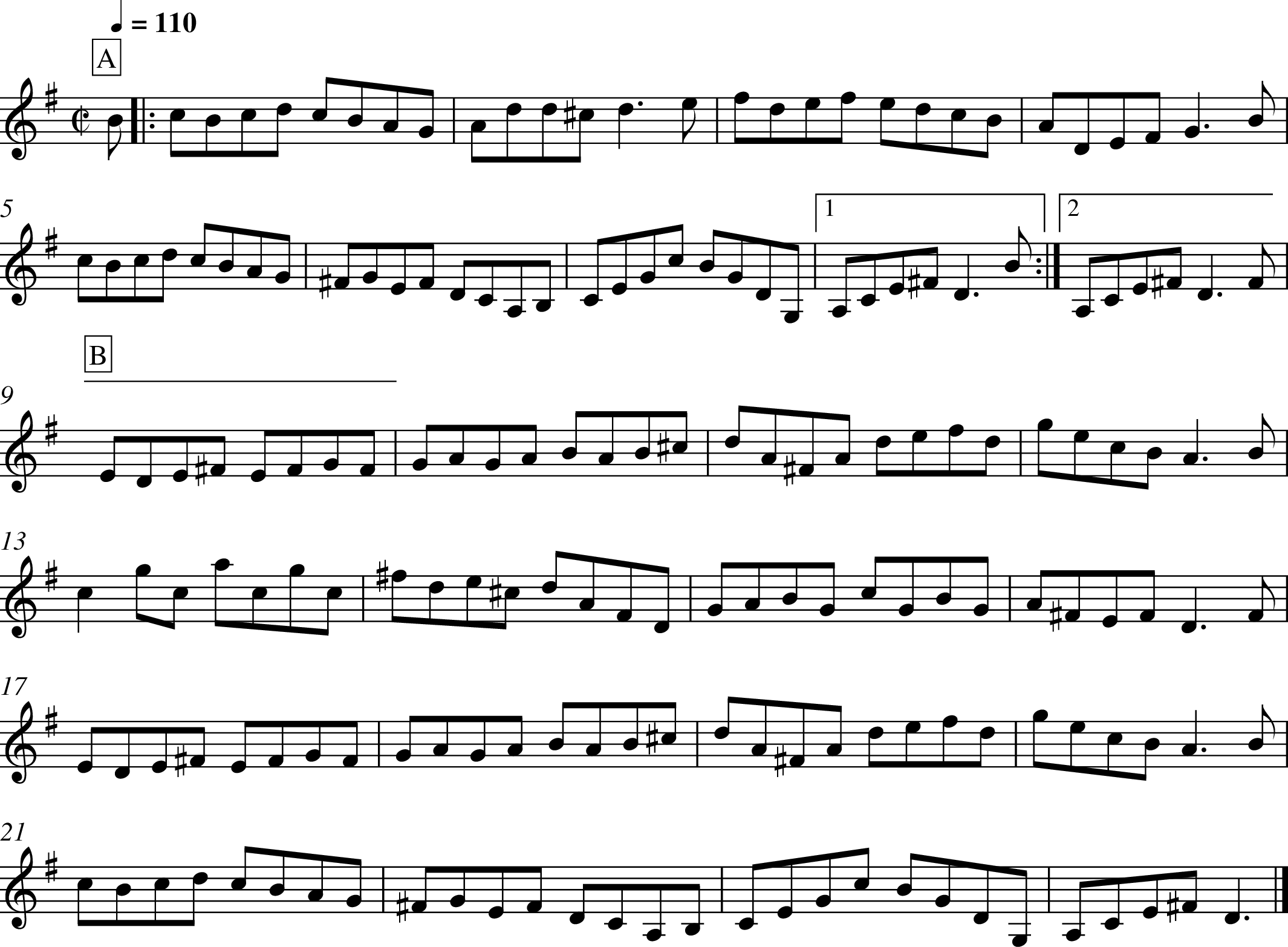 Generating the image
Generating the image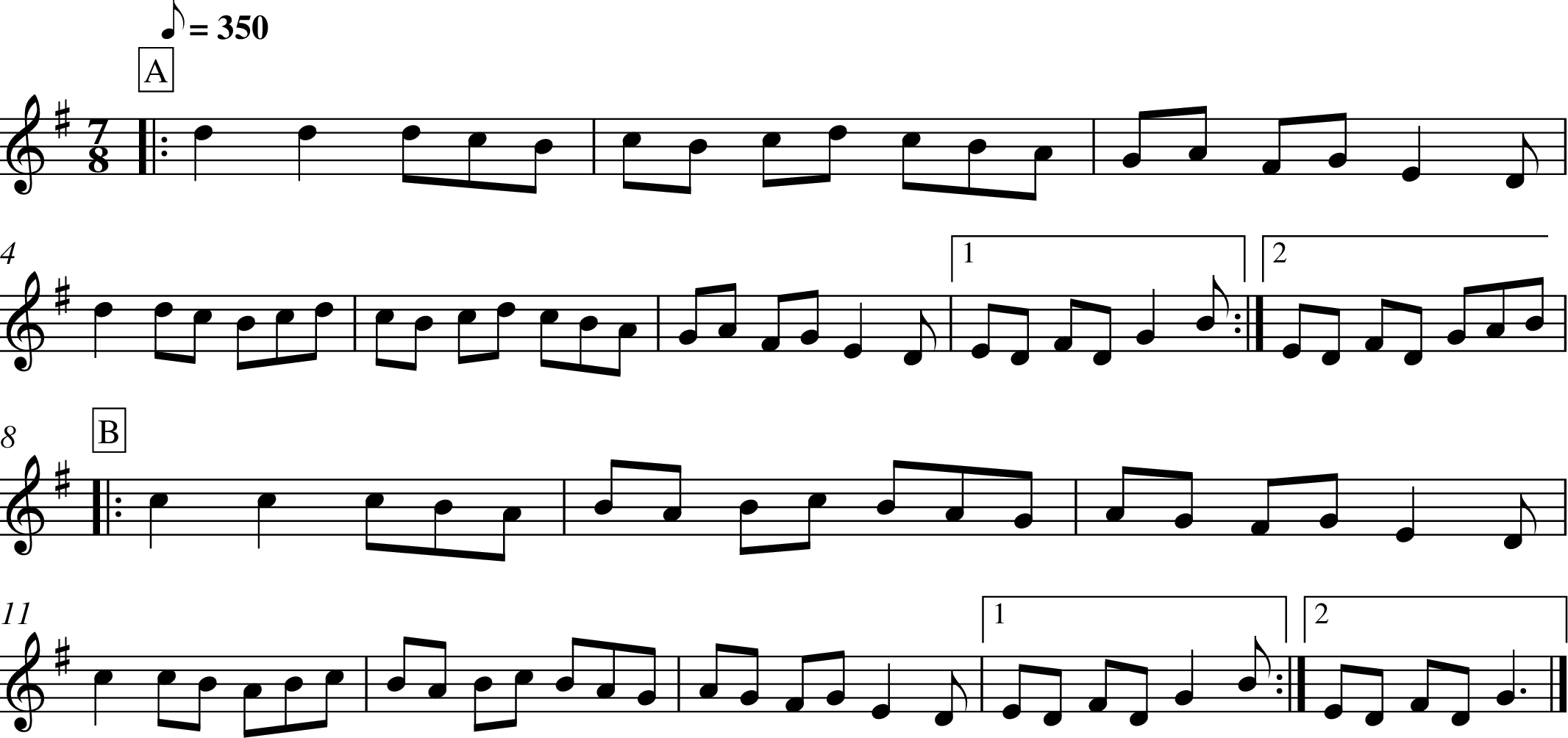 Generating the image
Recordings:
Ben Paley, "Hell Frozen Over", 2022
Recordings:
Ben Paley and Tab Hunter, "dolor ipse", 1999
Recordings:
The Wild Turkey Brothers, "Like This Only Better", 1992
Bing Lyle and Ben Paley, "We Are Melting", 1995
Ben Paley and Tab Hunter, "dolor ipse", 1999
Recordings:
Ben Paley, "Notes from the Skirting Board", 2020
ShowHide ABC