Collection Lewes, 2016
Download this collection as ABC · PDF
Paddy Fahey's Number 20
The Killimor Jig
Jackie McCarthy's
Fine Times At Our House
Boatman's Song
Polska efter Blank Anders
Springlek från Malung efter Troskari Erik
I had the tune from the estimable fiddler and banjo player Roger Leach in Brighton.
The great Edden Hammons seems to be moste people's source for this tune, but I first heard it by Matt Brown, and I will always love his understated yet expressive version.
Note the extra beat in the repeat of the B part — i.e. you leave an extra beat before coming back to the A part. And don't forget the pick-up quarter-note E when coming back!
This album is just... I don't even know what to say, it's a work of such sublime genius. Buy the album if you can! But in the meantime,
this track exists on YouTube
!
Paddy Fahey arr © 2016 Ben Paley
© Sean Ryan, arr. © 2021 Ben Paley
Trad arr. © 2021 Ben Paley
Trad arr. © 2016 Ben Paley
Trad arr. © 2019 Ben Paley
Trad arr. © 2019 Ben Paley
Trad. arr © 2016 Ben Paley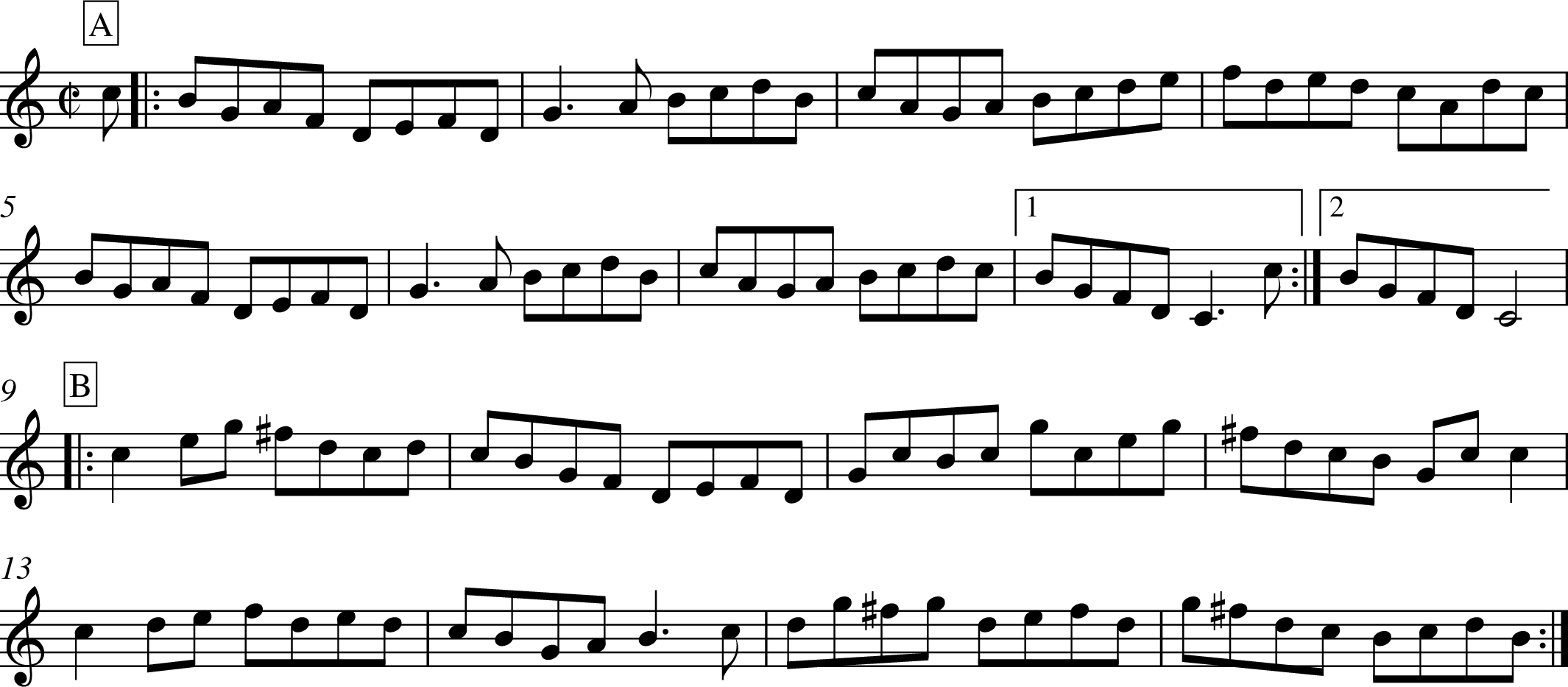 Generating the image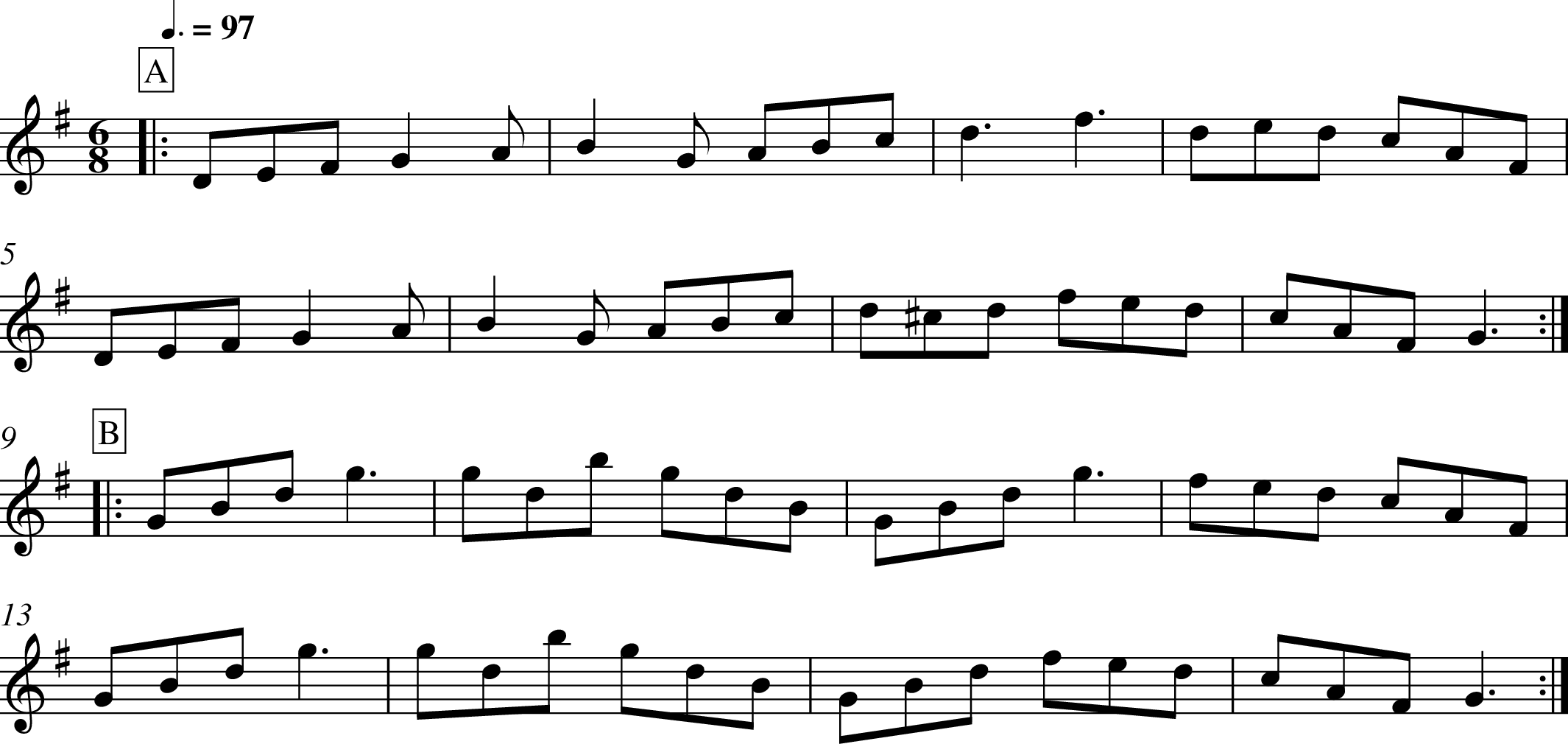 Generating the image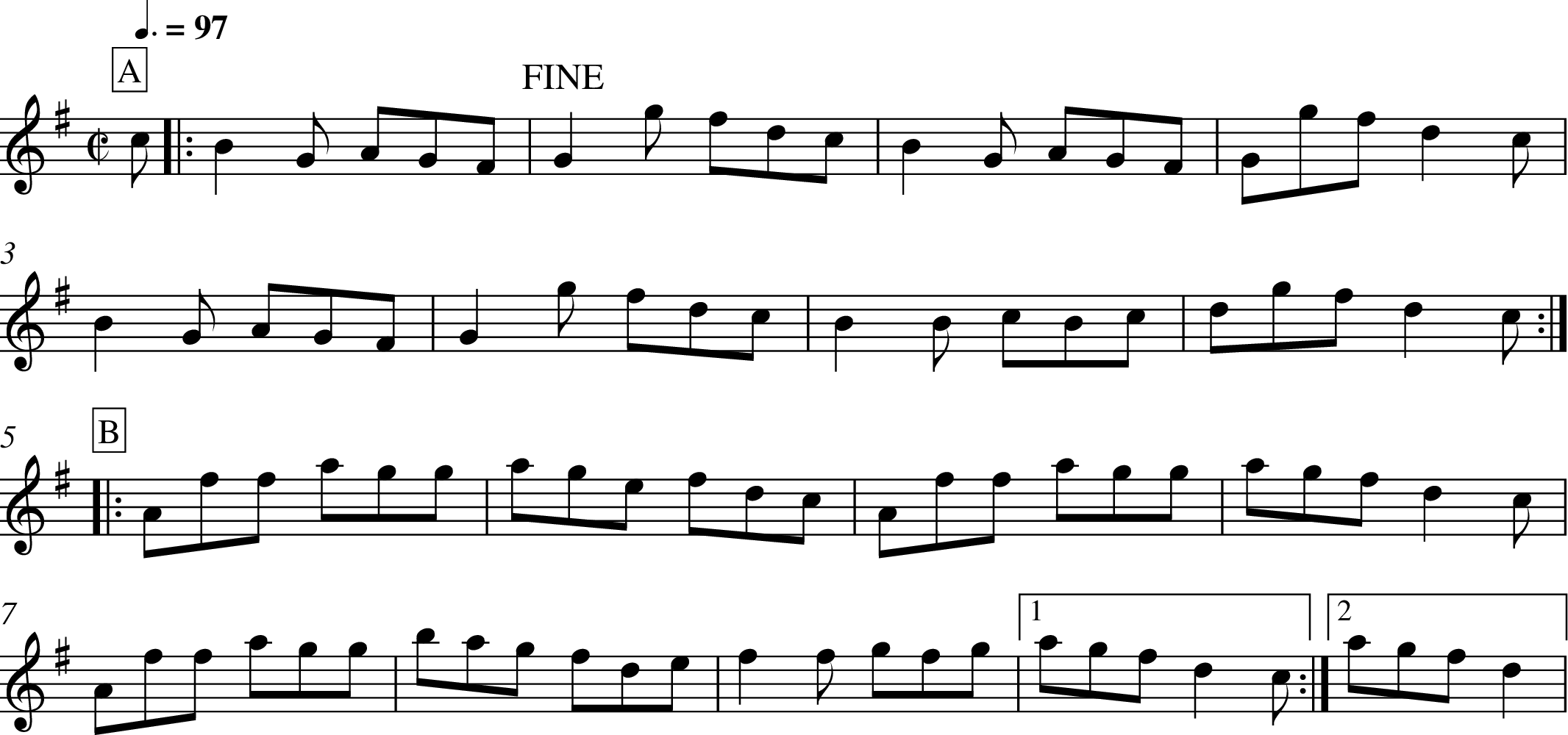 Generating the image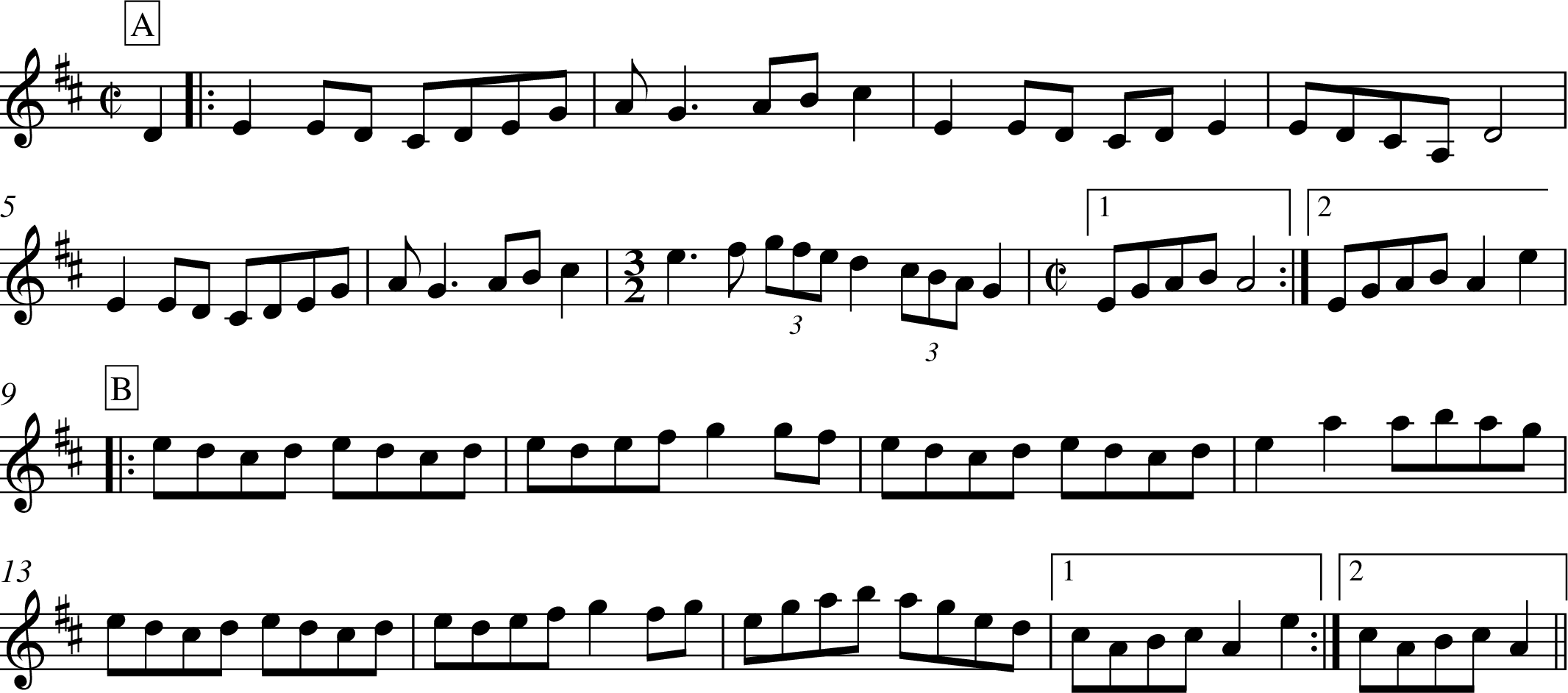 Generating the image

Generating the image
Generating the image
Generating the image
Recordings:
Yvonne Casey, Yvonne Casey, 2004
Recordings:
Yvonne Casey, Yvonne Casey, 2004
Recordings:
Edden Hammons c.1874-1955, available on the compilation "The Edden Hammons Collection, Volume One" released in 1999
Foghorn Stringband, "Rattlesnake Tidal Wave", 2002
Matt Brown, "Lone Prairie", 2006
Sara Grey with Kieron Means and Ben Paley, "Sandy Boys", 2009
Recordings:
Marvin Gaster, Rich Hartness, Beth Hartness & Harry Gaster, "Going Down To Raleigh" (a collection of field recordings from North Carolina), 1995
Recordings:
Kalle Almlöf, Björn Ståbi and Pers Hans, "Tre Spelmän"
Ben Paley, "Homunculus Mellitus", 2019
Recordings:
Kalle Almlöf, Pers Hans and Björn Ståbi, "Tre Spelmän", 1977
ShowHide ABC