Collection SFHS, 2009
Download this collection as ABC · PDF
Eddy Kelly's No. 1
Eddy Kelly's No. 2
Sandy Boys
Little Rabbit
Differences between the first and second lines of the A part are just variations.
This was originally two tunes - the first three parts were Little Rabbit, and the last two were Rabbit Where's Your Mammy.

But it's also a version of John Brown's Dream, as banjo scholar Stephen Wade points out, although that tune usually goes in G. I'm not sure how these pieces of information relate to one another.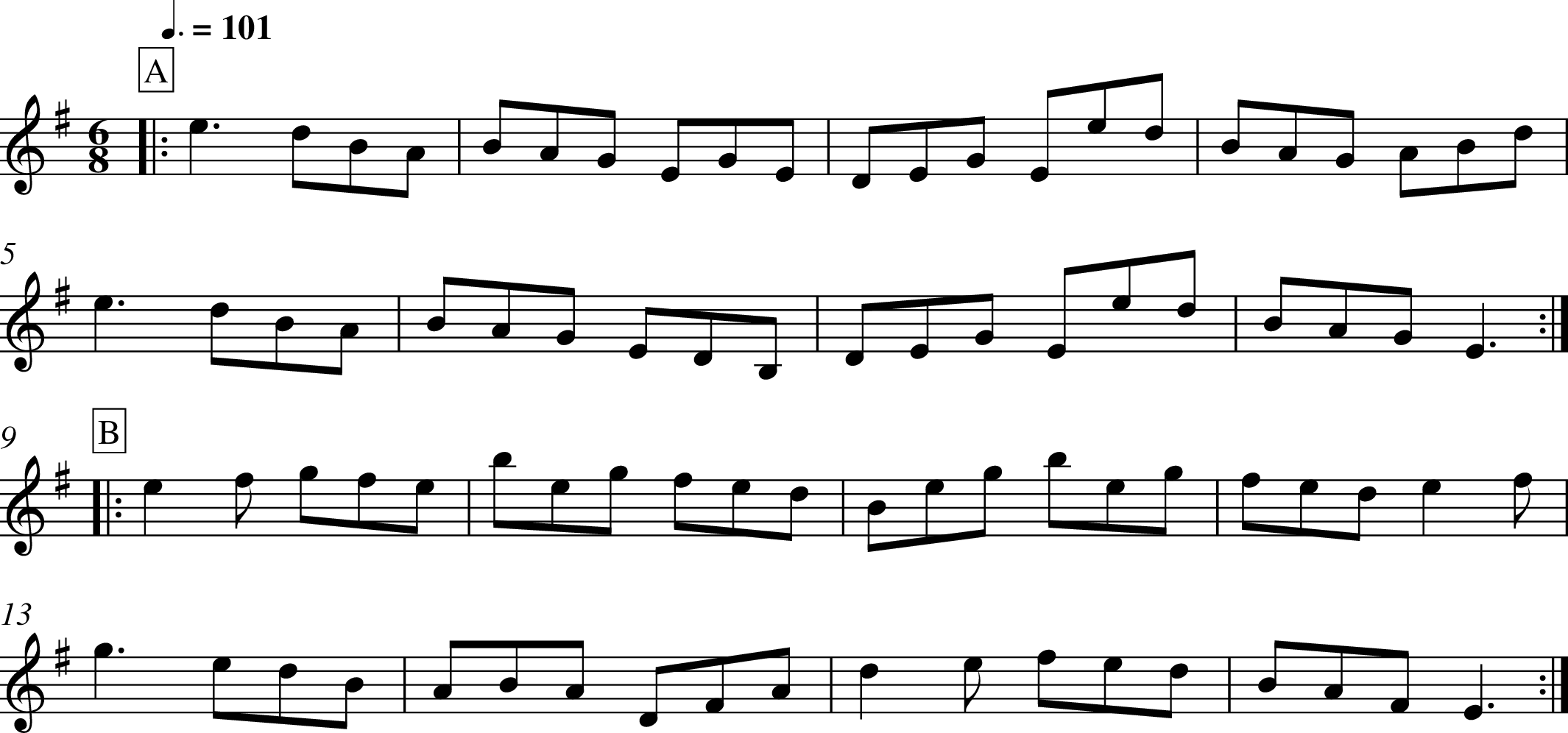 Generating the image
Generating the image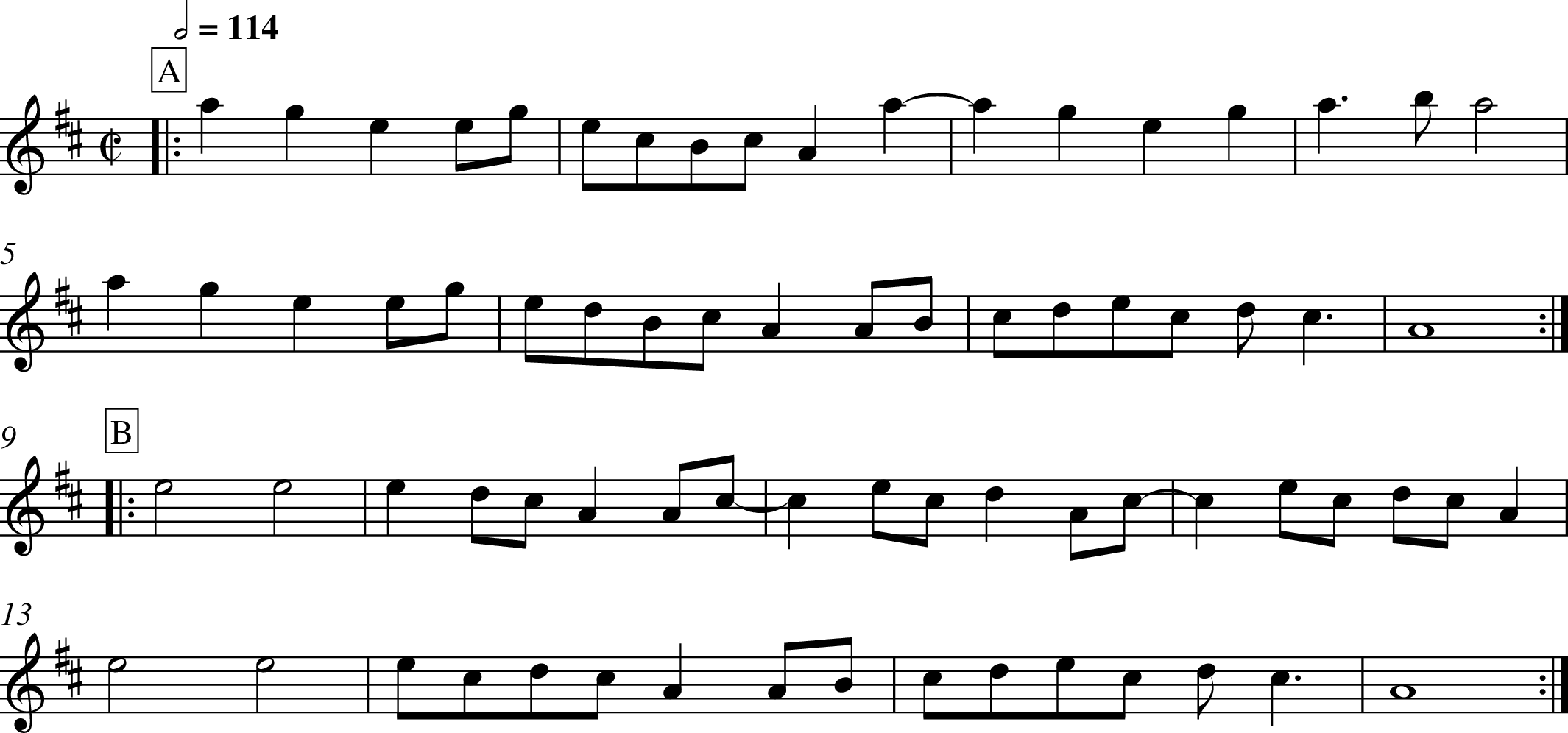 Generating the image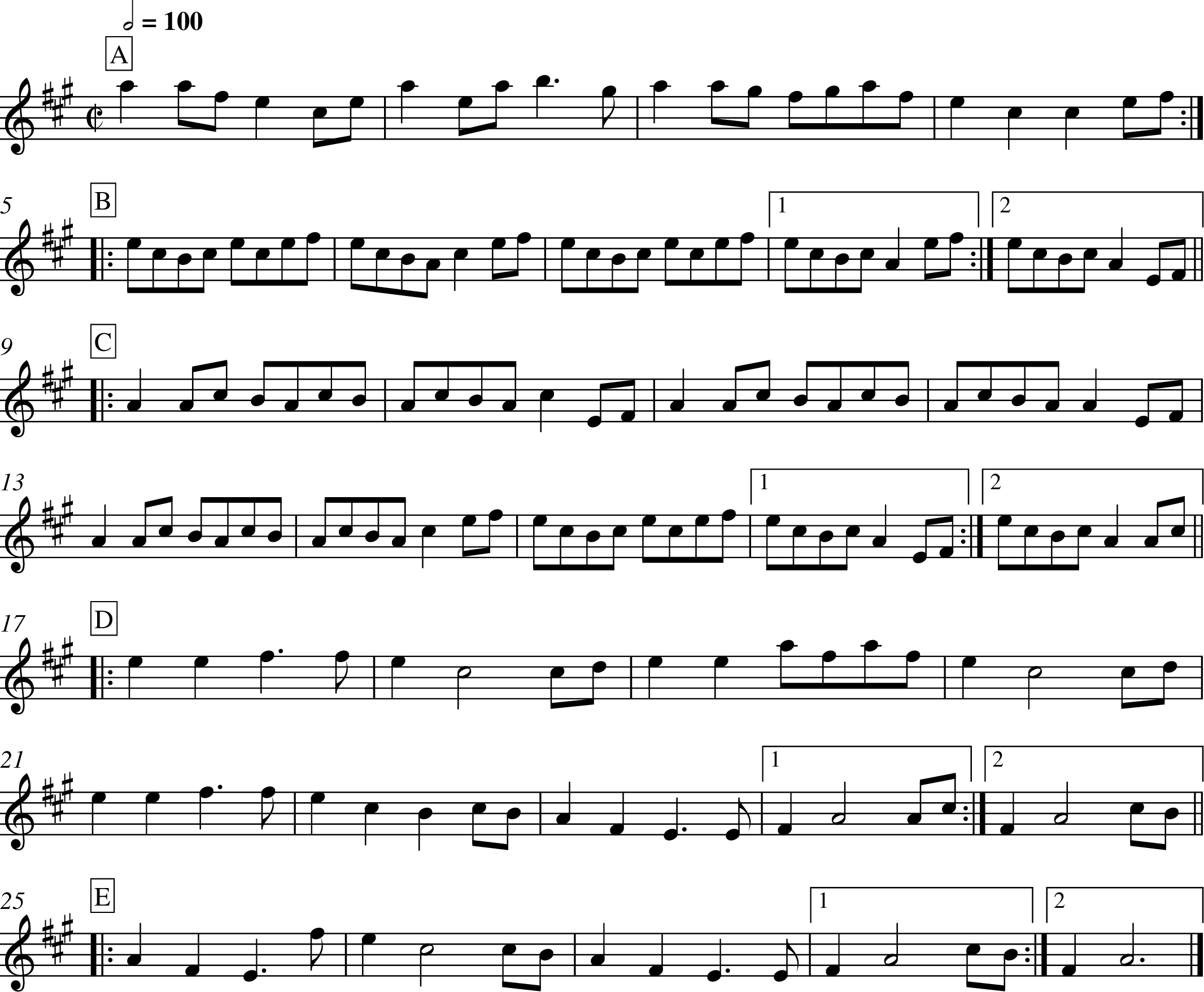 Generating the image
ShowHide ABC