Collection Sedburgh, 2011
Download this collection as ABC · PDF
Jenny Run Away In The Mud In The Night
Muddy Road
Shuffle bowing patterns
Johnny Allen's
The Elusive Magpie
A "jenny" is a female donkey, as well as being a human name. I wonder if that's what ran away?
What's important here is, of course, the direction of the bow rather than the actual notes. But, since you have to play some notes, you might as well play these, for practice. Perhaps you'd like to let an open A drone ring out while you're noting the D string. Or you might like to hit the A string just on down bows, for instance. Experiment with this, and with things like how much bow you use, and how much swing you give the rhythm.
I had the tune from Charlie Piggott and Roger Leach.
Generating the image

Generating the image

Generating the image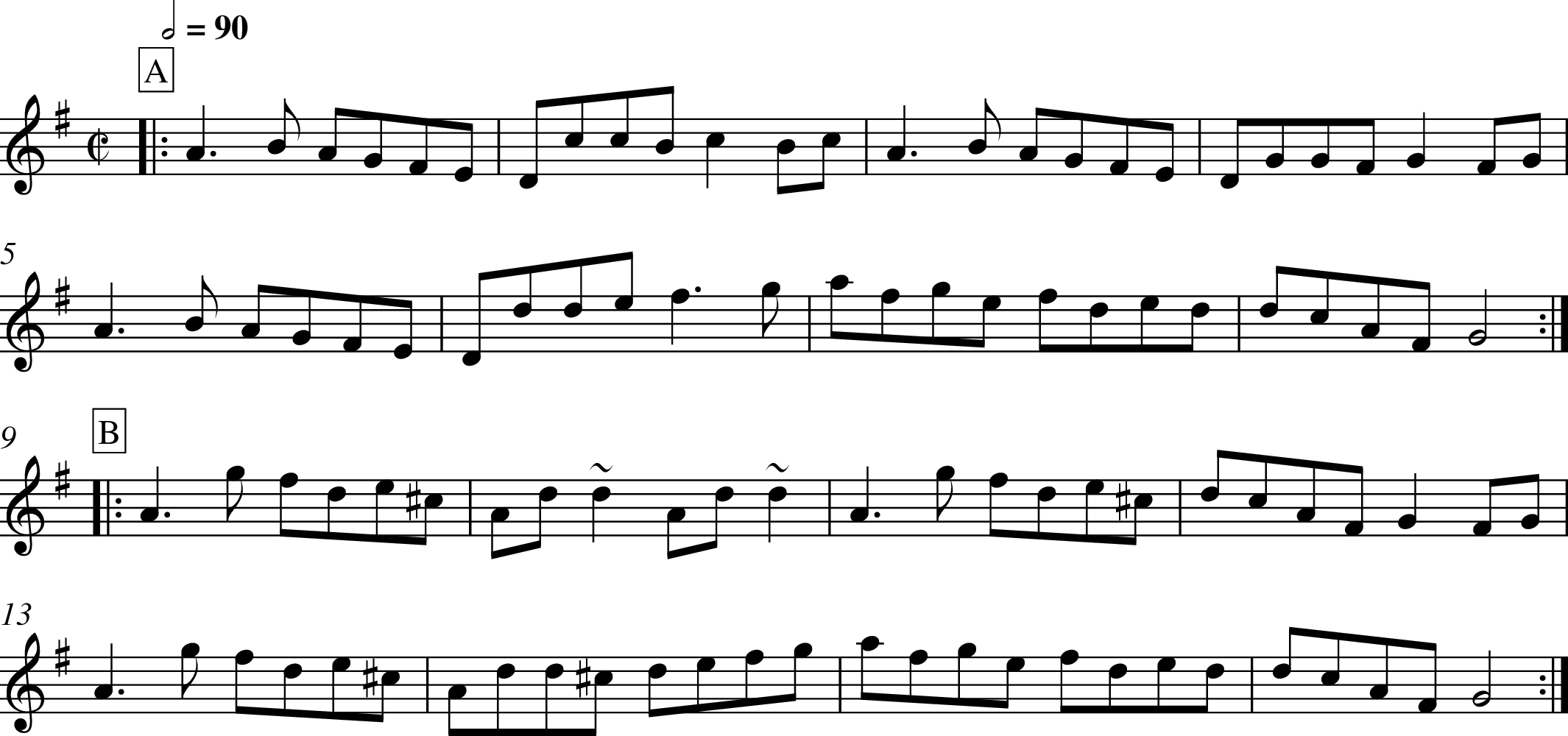 Generating the image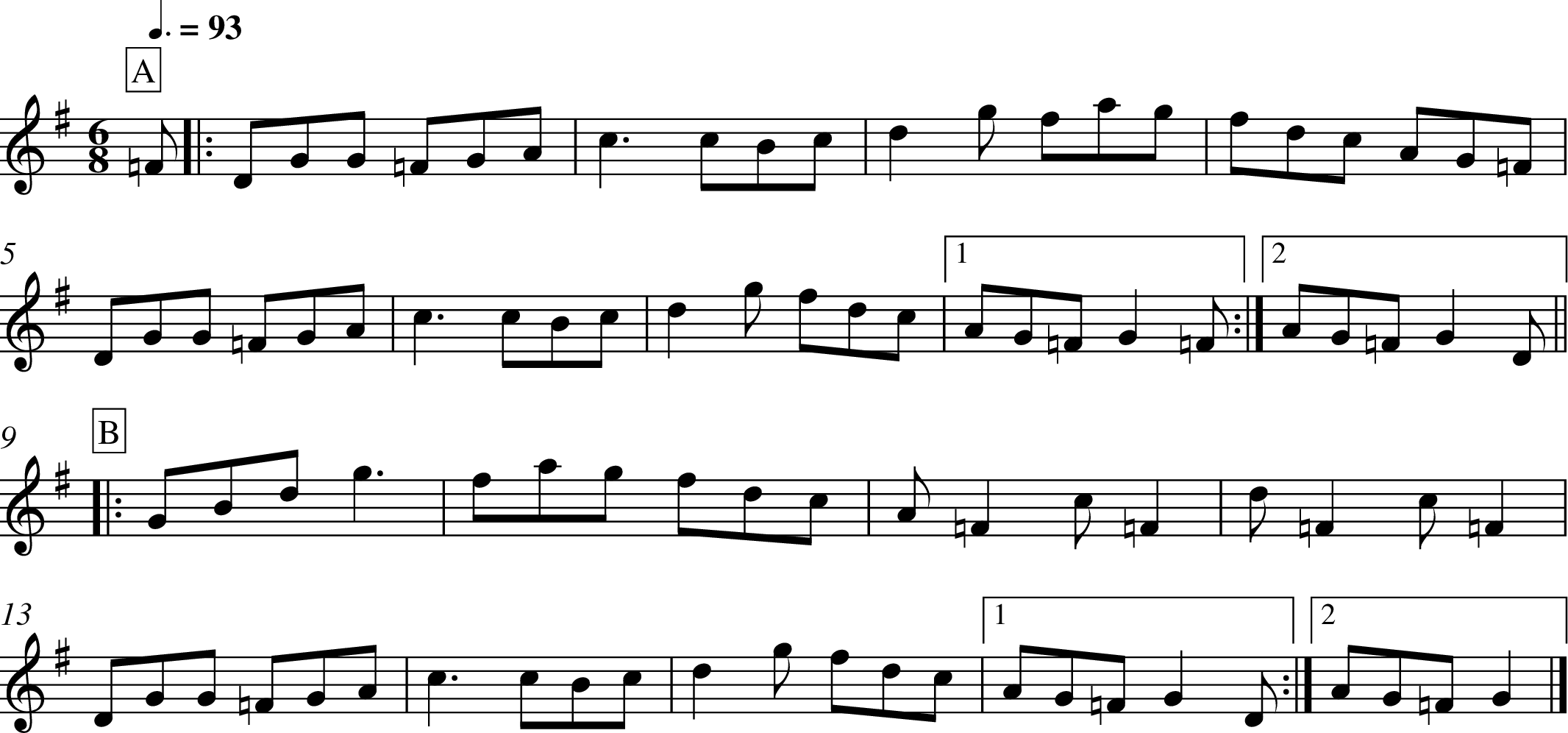 Generating the image
Recordings:
Marcus Martin, "When I Get My New House Done", recorded 1945 and released 2007
Rayna Gellert, "Ways of the World", 2000
Recordings:
Séamus Creagh and Aidan Coffey, "Traditional Music From Ireland", 1999
Recordings:
Claire Keville, "The Daisy Field", 2009
ShowHide ABC