Collection Lewes, 2010
Download this collection as ABC · PDF
The Elusive Magpie
Johnny Allen's
Blågeta
Halling efter Per Löf
Yew Piney Mountain
Julianne Johnson
Rock the Cradle - simple version
Rock the Cradle - a serving suggestion
Roscoe's Waltz
Shuffle bowing patterns
I had the tune from Charlie Piggott and Roger Leach.
This is an unusual version of the tune, which I first heard on Rayna Gellert's 2000 album, "Ways of the World".
What's important here is, of course, the direction of the bow rather than the actual notes. But, since you have to play some notes, you might as well play these, for practice. Perhaps you'd like to let an open A drone ring out while you're noting the D string. Or you might like to hit the A string just on down bows, for instance. Experiment with this, and with things like how much bow you use, and how much swing you give the rhythm.
Sean Ryan arr © 2010 Ben Paley
Trad. arr © 2010 Ben Paley
Trad. arr © 2010 Ben Paley
Trad arr. © 2010 Ben Paley
Trad arr. © 2010 Ben Paley
Trad. arr © 2010 Ben Paley
Trad arr. © 2005 Ben Paley
Trad arr. © 2005 Ben Paley
Roscoe Parish arr © 2010 Ben Paley
Trad arr. © 2005 Ben Paley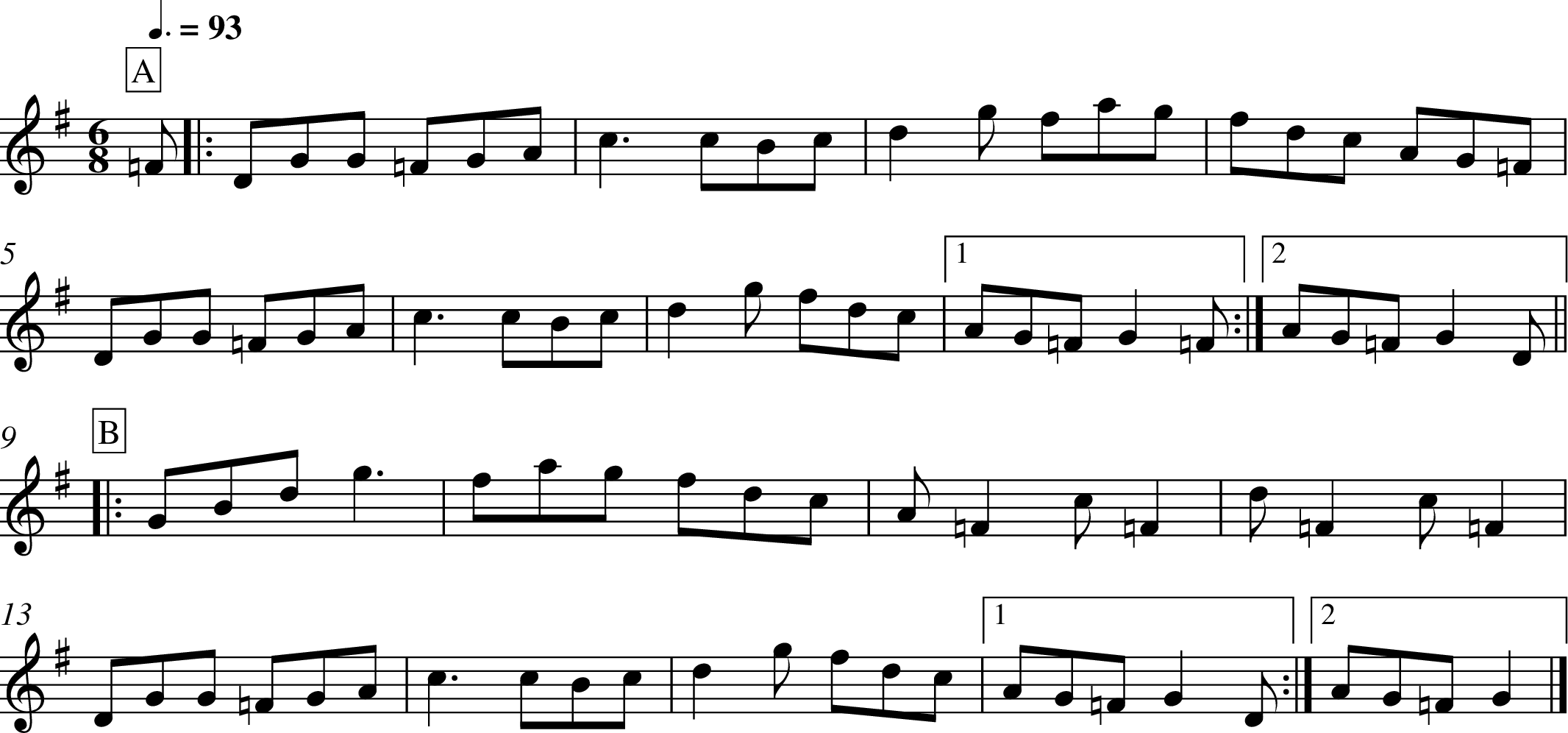 Generating the image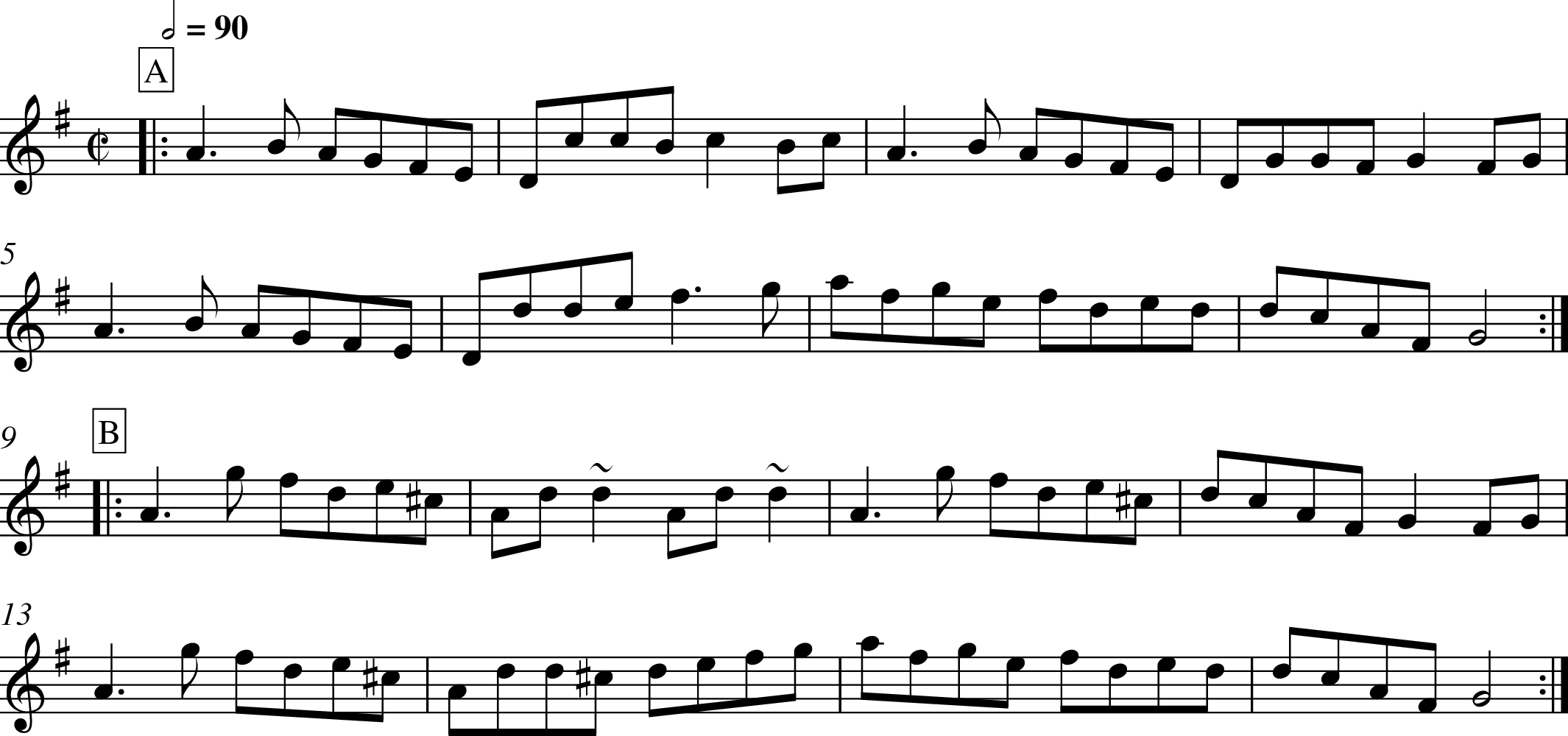 Generating the image
Generating the image
Generating the image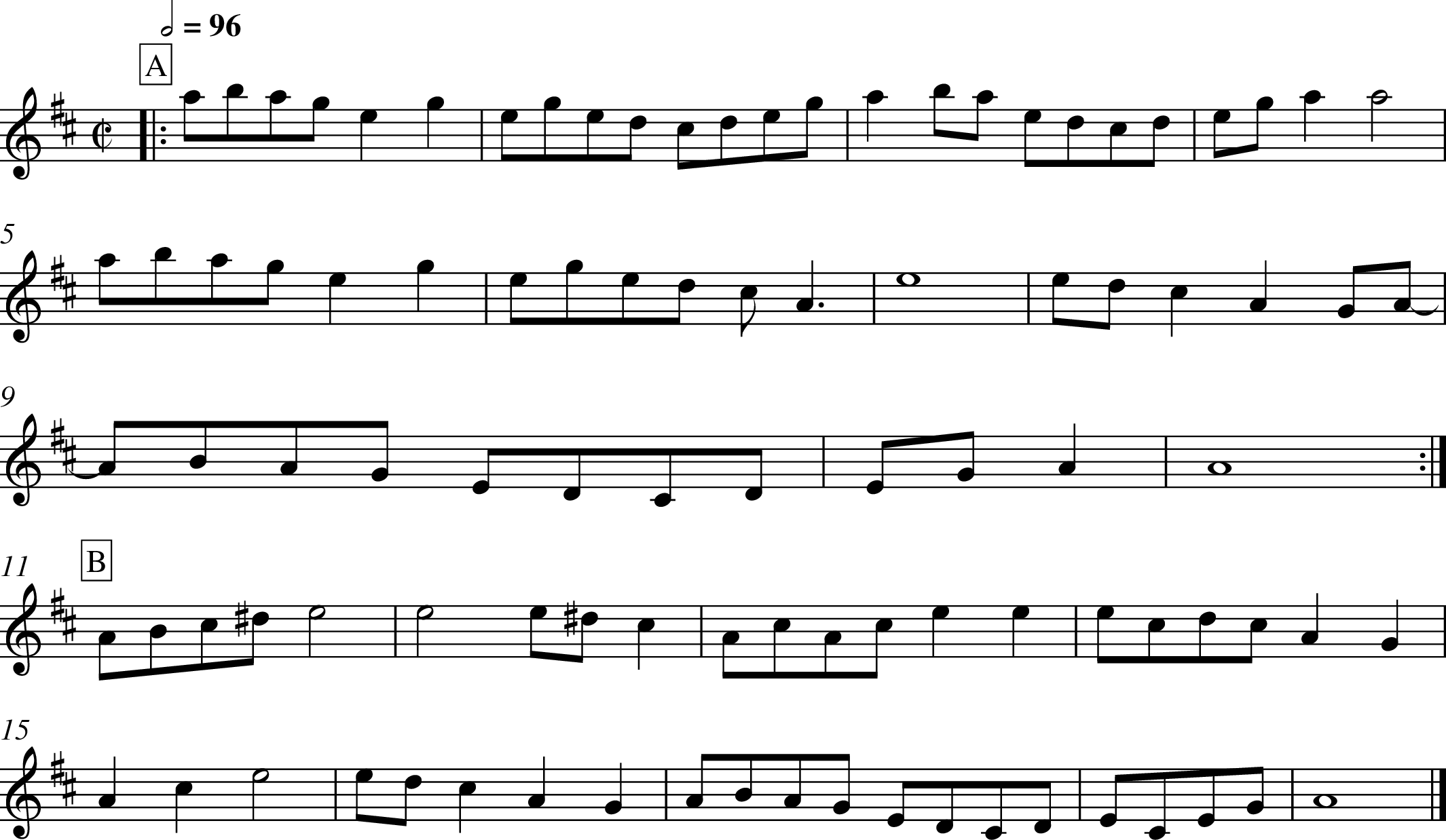 Generating the image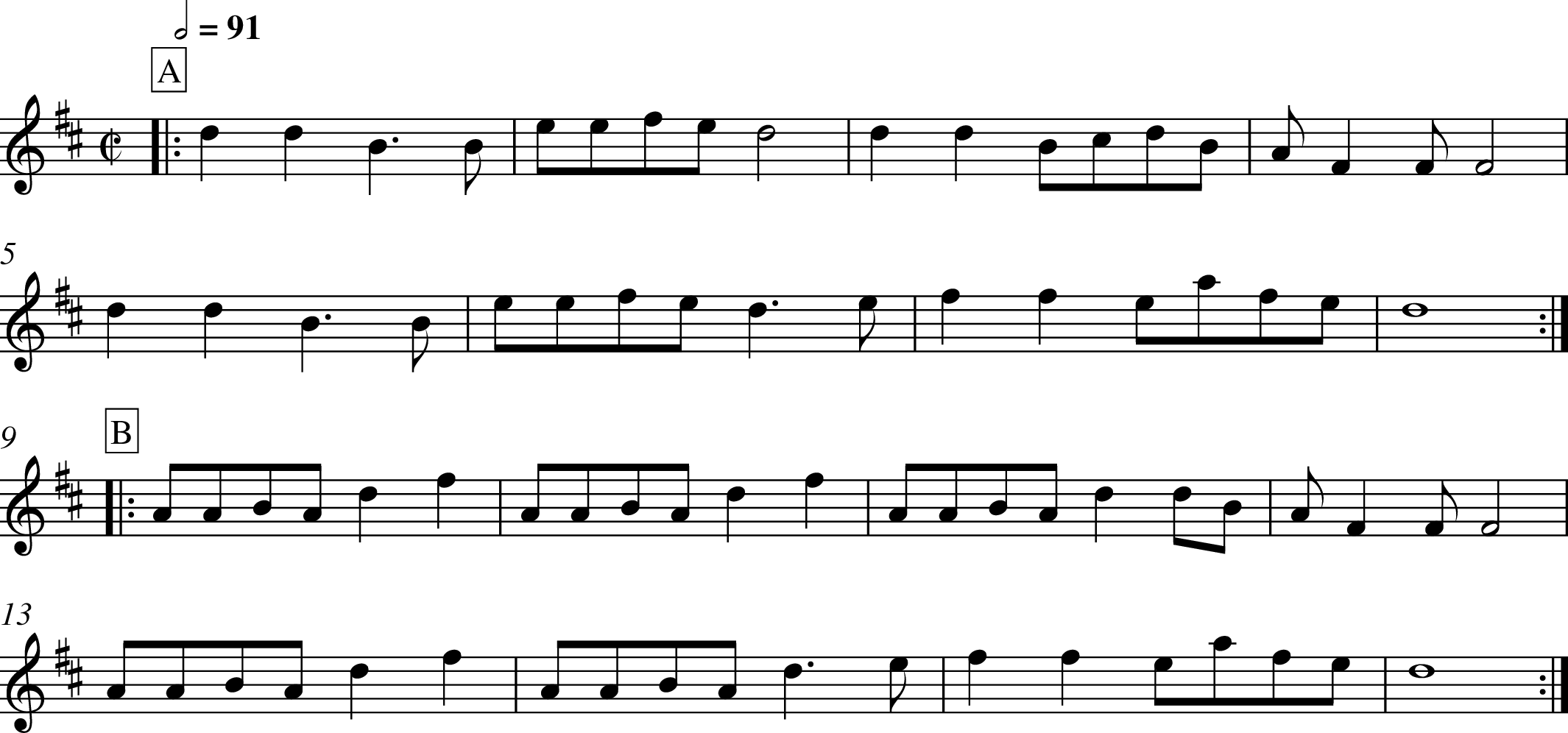 Generating the image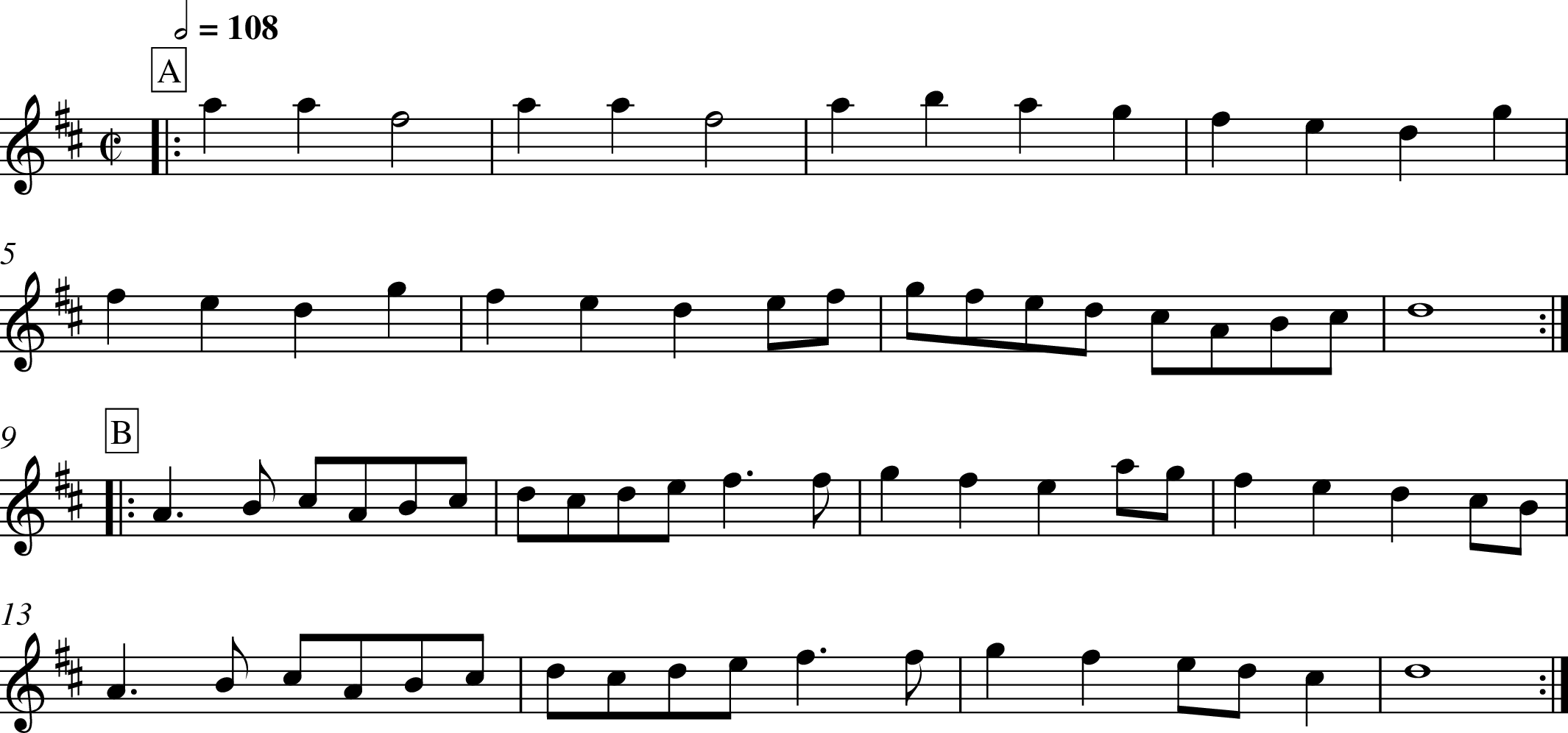 Generating the image
Generating the image
Generating the image

Generating the image
Recordings:
Claire Keville, "The Daisy Field", 2009
Recordings:
Séamus Creagh and Aidan Coffey, "Traditional Music From Ireland", 1999
Recordings:
Ola Bäckström & Per Gudmundson, "Ola och Per", 2001
Recordings:
Bo i Rannsätt and Bengt Lindroth, "Värmlandslåtar", 1979
Recordings:
French Carpenter, "Elzick's Farewell", 1978
Mark Campbell, "Deep Roots", 2002
Recordings:
Rayna Gellert, "Ways of the World", 2000
ShowHide ABC